Page's Baseball Team Raised $2000 for Kids With Cancer
Hang on for a minute...we're trying to find some more stories you might like.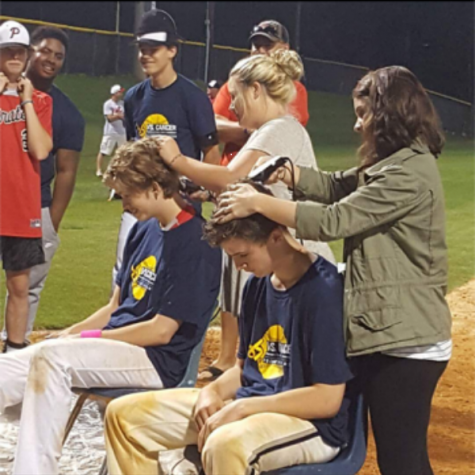 High School baseball teams around the country are raising money to end childhood cancer and to help pay for treatment of kids with cancer. The goal this year is 60,000 dollars. Currently high school baseball teams have raised $57,866  but the fundraiser isn't over yet. The Page baseball team has currently raised $2,081. Many players on the Page baseball team shaved their heads in support of kids with cancer. If you are still interested in donating you can still donate at this website- http://team.vs-cancer.org/team/98560. Any donation would support childhood cancer and the Page men's baseball team.