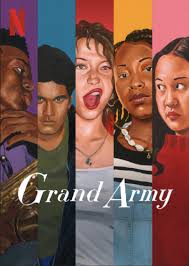 Gabby Simpson, Staff Writer
January 8, 2021 • No Comments
Grand Army has many intertwined stories between the five main characters: Dom, Joey, Leila, Sid, and Jayson. They attend the largest public high school in Brooklyn, New York....
Why Are We So Tired This Year?
December 22, 2020
The Effects of Too Much Screen Time
December 21, 2020
December 17, 2020

Loading ...