How to Be More Productive During Online School
While students are finally transitioning back into part time in-person learning, we are still learning remotely the majority of the week for the foreseeable future. I have tried many ideas and tips for how to stay focused and successful. Some of them worked, some of them haven't. However, I think I've finally fallen into a rhythm that helps me be my best while learning at home. Here are some tips that have made online learning a bit easier for me.
Firstly, I would advise to keep some sort of planner. It helps me tremendously to see all of my assignments and their due dates in one place. I usually update it once or twice a day when new assignments come in to stay on top of it. The feeling of satisfaction I get when I cross tasks off of the list is unrivaled.
Secondly, I know it's hard, but turning my phone off and putting it on the other side of the room or even in another part of my house has helped my concentration so much. I know from personal experience how easy it is to get sucked into social media or a game when I really should be paying attention to a class. It's crazy how much easier it is to get work done when you can be fully present.
When I am working asynchronously, I like to be mindful with how I use my time. I like to set a timer and work diligently for 40 minutes, then take a 10 minute break. It is so restorative, at least for me, to take a quick break, then return to my work relaxed and refreshed.
I think that it is so important to get some form of movement before sitting in front of a computer all day. Even if its just a quick walk around the block, it does wonders for mood and concentration. It also sets a great tone for the day.
Finally, I know it's cheesy, but entering each day with a positive mindset can make all the difference. Knowing you can be successful is half of the battle. Putting in the work is hard but so worth it. I believe in you.
About the Writer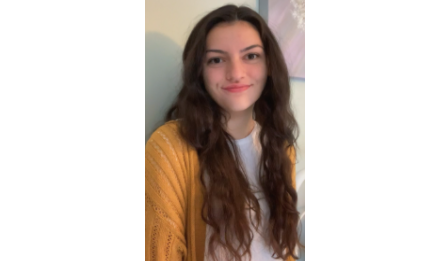 Anna Vannoy, Staff Writer
I am a freshman here at Page. I enjoy reading and writing, and I am so excited to be a part of the Pages By Page staff!