It's Been a Year, and Things Are Finally Looking Up
I am having a really hard time accepting that its been an entire year since the world shut down. So much has happened in these last 12 months that I think we will all collectively be digesting everything that has gone on. I'm happy to say, however, that things are taking a turn for the better.
Vaccines are rolling out, to the relief of pretty much everyone. President Biden has said that the vaccine will be available to most people by the beginning of summer. With this encouraging news, hope is installed in us all.
On a similar note, new confirmed COVID-19 cases are going way down. While we still need to be very careful, it is quite exciting to see. Please continue wearing masks and social distancing, however. Cases will only continue to drop if we all do our part.
A smaller scale victory is that high schools in Guilford County are finally going back to in-person learning! With 9th graders entering the building for what was potentially the first time ever in the week of February 22nd, 10th and 12th graders returned the week of March 1st, and 11th graders will return the week of March the 8th. While it's only part time for everyone at two days per week, the feeling is one of anticipation and excitement for all students.
We have so much to look forward to. Spring is in the air, and there is a possibility of returning to somewhat normalcy on the horizon. Spirits seem to be high these days. Let's keep them that way.
About the Writer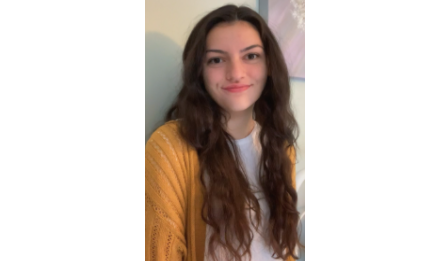 Anna Vannoy, Staff Writer
I am a freshman here at Page. I enjoy reading and writing, and I am so excited to be a part of the Pages By Page staff!