A Look at Our City Through Its Murals
As Greensboro has grown, our murals have too. They document where the city has been and where it's going. We have murals beautifying the concrete dome at the Mitchell Water Treatment Plant, the walls of Red Cinemas, the halls of elementary schools, and the pedestrian tunnels at the airport. We have a mosaic at Moses H. Cone Memorial Hospital created by contributions from 22,000 students, artists, and residents. The Greensboro Mural Project covers Greensboro, each mural with a different inspiration, background, and purpose. We see these works mindlessly on our drives to school but don't stop to realize how unique each one is.
Some murals document the people who have been influential to our city or the people in it. Ken Jeong, a Page alumni, is depicted on the side of Red Cinemas. We have murals in remembrance of rappers Mac Miller and Nipsey Hussle, of  J. Kenneth Lee, who helped to desegregate UNC Law School, of Ezell Blair Jr, David Richmond, Franklin McCain, and Joseph McNeil who staged a sit-in movement at Woolworths in 1960. A Wizard of Oz series honors the Community Theatre's 25th annual production of the musical.
To document more recent history, artists shared their anger, concern, and fear on the plywood covering downtown storefront windows last spring. A tribute to George Floyd was set outside the International Civil Rights Museum and served as a place for people to pay their respects.
Whether we are looking at murals of astronauts in space at Irving Park Elementary or J. Kenneth Lee's mural on Washington Street, these creations both beautify Greensboro and share important thoughts and events. The city is looking to expand its Street Art Program, creating more street murals in neighborhoods and on sidewalks. As this project kicks off, let's embrace the art in our city and the story behind it.
Image credits: www.localguidesconnect.com
About the Writer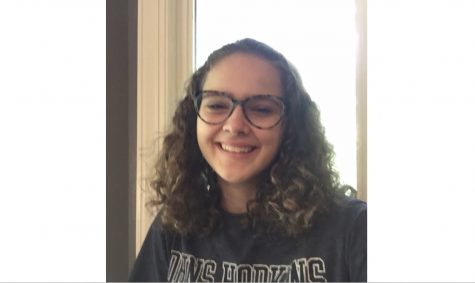 Hayden Creech, Staff Writer
I am a freshman here at Page, and I am a huge history buff who loves dogs, writing, and dancing.