Students and Spotify
In today's world of Spotify and Apple Music subscriptions, teenagers have access to almost any song right at their fingertips. Over the past few years, especially since the start of quarantine, many teenagers lean on music to help them through their emotions and to keep them occupied throughout their daily lives.
Many students who I asked said that on average, they listen to music at least an hour per day, including while doing their homework, just hanging out around their house, and more. Many students said they now consider music a part of their daily lives. The most consistent response I got from students is that they listen to music while doing their homework. Spotify has several study playlists intended to help students focus, including several that have amassed over 300,000 likes.
Besides listening while doing homework, there are several other reasons we have seen an increase of music in the lives of students and young adults. Since the beginning of the COVID-19 pandemic, artists have released several songs about the current state of our world, including "Six Feet Apart" by Alec Benjamin, a song by the same name by Luke Combs, "Lockdown" by Mike Campbell, and many, many others.
While stuck at home, especially in the early days of lockdown, many people listened to music in their newfound free time to help them get through the quarantine. Songs racked up incredible amounts of streams, downloads, likes, and more in a matter of hours, including several songs that went viral almost overnight. One example of this is "drivers license" by Olivia Rodrigo, released in January of this year. Upon its release, the song stayed at #1 on Spotify worldwide for 10 consecutive weeks. Only a week after its release, it broke the record for most Spotify streams in a single day by a non-holiday song, earning over 13,700,000 streams.
This fast-growing song is just one example of music's increasing presence in people's lives, especially young people. Music can have many different purposes- it can help people get through difficult times, it can put a smile on someone's face as they're listening to the radio in the morning, it can bring people together, or it can be as simple as helping students focus while doing their homework. How is music a part of your life?
Photo Credits: One Zero – Medium
About the Writer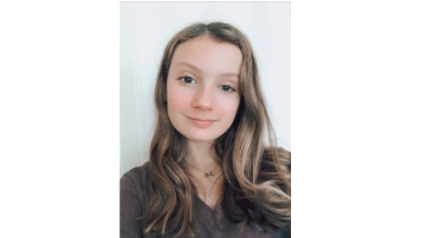 Taylor Meister, Staff Writer
My name is Taylor and I'm a freshman at Page! I am also a huge Clemson fan! I enjoy crafting, reading, and writing. I hope to go into sports broadcasting...