A More Optimistic Outlook For America As Summer Approaches
It is with great relief and excitement that we all begin to venture back into our lives after putting everything on hold due to COVID-19. Vaccines are rolling out, cases are down, spring is in the air, and everything seems very hopeful.
In fact, on Thursday, the CDC announced major relaxations to mask guidelines for fully vaccinated people, saying those individuals can ditch the masks indoors and outdoors (except for certain circumstances), introducing a benefit for those who are immunized against COVID-19 and another incentive to those who remain hesitant about getting vaccinated.
"People who are vaccinated should feel perfectly comfortable in going indoors without a mask," Dr. Anthony Fauci told CNN's Wolf Blitzer Friday.
Many schools have returned to in-person learning in some capacity, and experts say that it will only get better this fall. "We have the capacity now, between vaccines and testing, screening, we believe schools can and should be a very safe place for people to go back to in the fall," U.S. Centers for Disease Control and Prevention Director Dr. Rochelle Walensky said.
I am so ready for life to return to whatever degree of normalcy is safe right now. However, if you don't feel quite the same way, you aren't alone.
"Reentry anxiety" is essentially the stress that people feel as it pertains to getting life back to normal, Inger Burnett -Zeigler, Ph.D., associate professor of psychiatry and psychology at Feinberg School of Medicine at Northwestern University told SELF. "This might include the stress that comes with going back to work at your office instead of from the comfort of home, waking up earlier for a long morning commute, or the anxiety of feeling obligated to attend social events and family gatherings again. The thought of engaging in these activities may be especially anxiety-provoking with the huge weight of pandemic-related grief on our collective shoulders."
As the world returns to normalcy, enjoy the feelings of hope and optimism that may have been absent for the majority of the pandemic. Take new steps at your own speed, and get excited about participating in all of your favorite activities once again!
Photo Credits: Business – Insider
About the Writer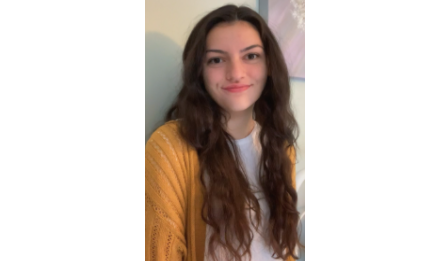 Anna Vannoy, Staff Writer
I am a freshman here at Page. I enjoy reading and writing, and I am so excited to be a part of the Pages By Page staff!