Reviewing Delicious Bakery, a Greensboro Treasure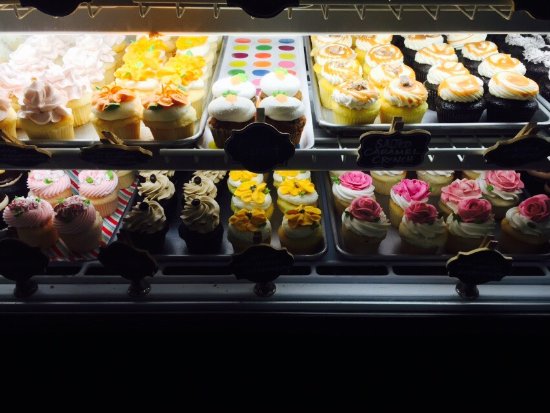 Pages by Page is beginning another new series! Reviews of films, eateries, stores, books, and songs will be posted every other week, so remember to check the website or our Twitter (@PagesByPage) to see these new articles.
This week, I will be reviewing Delicious, a bakery only a few minutes from Page. It's my go-to bakery for breakfast, mid-day snacks, and desserts. There is a wide variety of goods ranging from bars to cupcakes to cookies to breakfast items. It's a great place to go for special occasions too, as they have wonderfully decorated cakes. The prices for these decorated cakes are fairly expensive, but items at the bakery on a daily basis are much cheaper. Cookies cost $1.50, most bars cost $2.50, and slices of cake cost $4.00. There's a catch though! If you stop in on Wednesday, all cake slices are $1 off. There are several tables for seating, but only two couches. Most chairs are wooden, but even so, the environment is warm and comfortable.
Now that I've convinced you to give Delicious a try, let's discuss specific items to purchase. If you like peanut butter, the peanut butter bar is amazing. With a rich layer of fudge on top but a layer of peanut butter on the bottom to balance it out, this is an amazing treat. The peanut butter cookies and cupcakes are also very good. However, there are lots of other options for those who do not (or cannot) eat peanut butter. The "Mary's Favorite" cookie has three kinds of chocolate chips to form a flavorful combination, and the chocolate truffle and double dark cake are also perfect for chocolate lovers. If you're more of a fruity person, the cherry turnover, key lime pie, banana pudding, and key lime bar are great options. There are many drink choices as well, including hot chocolates, lattes, regular coffees, and blended drinks. Delicious is also the source of some of the best whipped cream in Greensboro. In addition to the tasty food, Delicious is an ideal option because of the location. It's only three miles away, so it's a viable place to stop for breakfast, lunch, or a post-school snack. 
Delicious is definitely a Greensboro treasure that I encourage every Page Pirate to try! If there is a book, movie, song, restaurant, or other item/place that you would like to be reviewed, please leave a comment.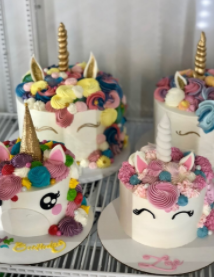 Photo Credits: TripAdvisor.com and Delicious-cakes.com