Congratulations to our Yearbook Staff!
Hang on for a minute...we're trying to find some more stories you might like.
Last year the yearbook staff entered a summer design contest against other North Carolina schools. Latwan Marsh, Marion Cox, Frances Ganem, and Sam Spaulding each received awards. They were ranked second in the state between multiple schools for design by the North Carolina Scholastic Media Association. They also earned a ranking of honor for the entire yearbook. Last year's Editors in Chief Frances, Marion and the other students who designed it and put it together helped the yearbook receive an honorable mention for one of their spreads in a national design contest. They were recognized as a national program of excellence by Jostens for meeting their deadlines, increasing their sales by 10%, and having 50% of the students in the yearbook at least three times. They have not won it yet, but are excited to possibly be featured in Jostens' "Look Book" which is a collection of the country's best yearbooks.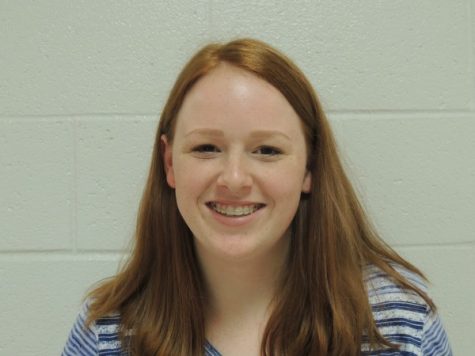 Meagan Gutheil, Editor-in-Chief
I'm the Editor-in-Chief and a senior this year at Page. I love reading and writing. I'm obsessed with rock music. When I grow up I hope to be a famous...