Career Fair Bring 30 Potential Employers to PHS
Hang on for a minute...we're trying to find some more stories you might like.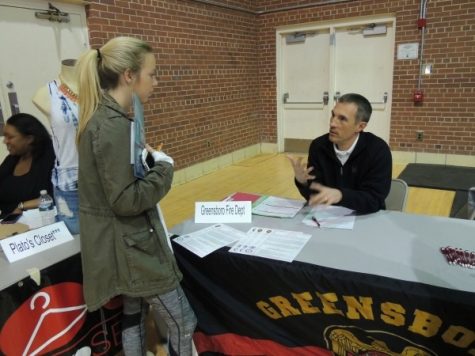 The Annual Career Fair was held on March 15th in the auxiliary gym here at Page high.  It was a great chance for students here at Page to learn about various jobs that are available for them to seek here in Greensboro, as there were 30 employers from all over North Carolina here to teach students about what they do and even accept some applications. There were jobs like Wet n Wild, Pool Professional, Lowes Food, Triad Goodwill and more. It was also a great opportunity for the students to apply for jobs that they liked. Ms. Latasha Yancey, both the Career Development and Special Populations Coordinator here at Page, organized the Fair.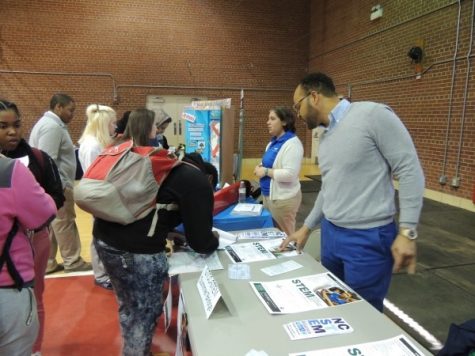 Sarah Togo,  a student here at Page was one of the many students who attended the fair.  She was asked, "How does it make you feel seeing the kids engage with their potential bosses? And do you feel like the fair this year was a success?"  Sarah responded, "It was a very long process and (I'm) very happy to see it complete." To answer the second question she said, "Yes, I think and hope that some kids were able to find jobs that they liked and could do over the summer." When asked what she thought about the fair and what job was she interested in she said, "I think it was a good experience for everybody, because everybody was interested in something and talking to the different job representatives that were there. I was interested in the Wet n Wild job." Summer is coming up find your self a job quickly do not wait until it is too late.