Robertson's Reportings: 12/7 – 12/13
Welcome back to Robertson's Reportings! Winter Storm Diego has affected Americans from Texas to the East Coast. States of emergency were declared in North Carolina, Virginia, and Oklahoma. Locally, we received over a foot of snow mixed with ice on Sunday, December 9. Guilford County Schools, among many other schools, missed an entire week. In North Carolina, over 240,000 people lost power. The melting snow and rain afterwards brought a flood threat to the Carolinas and Virginia. These hazardous conditions are costing thousands of dollars and have resulted in many delayed travel flights.
The "Yellow Vest" protesters in France still riot for a change in the extremely high price of gas. It has been over five weeks since the first protests began, and France's retail federation has approximately lost $1,100,000,000 since then. Almost one thousand people, including citizens, tourists, and police officers, have been injured and at least two have died. President Emmanuel Macron "has responded to the revolts by discarding an unpopular fuel tax rise and pledging an additional $114 per month for those who earn a minimum wage as well as tax reductions from pensioners," claims an American news station. However, these compromises have not been enough to stop the protests in Paris and many other French cities.
On December 13, the driver of a tractor-trailer carrying 8,500 gallons of fuel lost control of the vehicle. The truck hit a snowbank causing the vehicle to turn over and catch fire on Interstate 73 in Greensboro. The truck driver was taken to the hospital and treated for only minor injuries after the crash which occurred at 7:35 A.M. The driver, while safe, was charged for exceeding a safe speed during the icy conditions. The interstate reopened the following day, December 14, after being repaired and cleaned up.
A 4,400 year old tomb was discovered in Egypt in "one of a kind" condition, claims the secretary general of the Supreme Council of Antiquities due to its intact color and the fact that the tomb had not been looted. The owner of the tomb served King Neferirkare, an ancient Egyptian pharaoh. The king was born in 2483 B.C. and died in 2465 B.C. after having three children and coming to power. Wahtye, the priest who served King Neferirkare, is known from the pictures and statues filling up the tomb that depict him and his family. Teams just began excavating the cave in hopes of finding out what lies deep within the walls.
Michael Cohen, former lawyer of President Trump, was recently sentenced to three years in prison and ordered to pay $2,000,000 after pleading guilty to financial crimes and making "hush money" payments. "Hush money" is a slang term for a bribe of money given to another person in order to keep someone quiet. Some of Cohen's financial crimes include tax violations and lying to a bank. During the 2016 election campaign, Cohen paid Stormy Daniels, an actress, and Karen McDougal, a model and actress, to keep quiet about claims that they had a affairs with our current president. While President Trump questions Cohen's credibility, Cohen claims that he was used for the "dirty work." See you next time on Robertson's Reportings, coverage you can count on!
About the Writer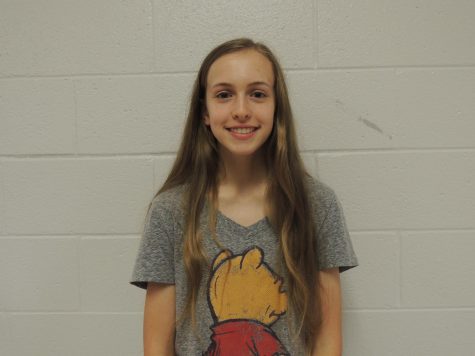 Sophia Robertson, Editor-in-Chief
I am a sophomore and returning veteran of the Pages By Page staff. One day, I hope to pursue a career in writing and become a published author!