Robertson's Reportings: 4/12 – 4/18
Hang on for a minute...we're trying to find some more stories you might like.
Welcome back to Robertson's Reportings! Southern states were hit hard on Sunday by violent storms. Tornadoes and floods killed at least eight people and injured many more. Over 90,000 people lost power in Texas, Mississippi, Louisiana, Arkansas, and Georgia by the middle of Sunday. Hundreds of buildings were destroyed by the eastward moving storm.
The Masters, one of the country's most famous and prestigious golf tournaments, was moved up to earlier in the day on Sunday due to the severe weather. Tiger Woods, the 2019 winner, had not won a major tournament since 2008. The win marked his fifteenth major title and fifth Masters win. Only one other person has won more than five Masters titles in the entire sport's history.
Thousands of activists blocked major London roads in protest of no action being done for climate change. The British group that led the action, Extinction Rebellion, will be involved in protests in 33 different countries in the near future. A pink boat with the words "Tell the Truth" in bold was revealed at Oxford Circus to emphasize the rising sea levels. Some protests have involved fake blood, semi-naked protesters, and shut down bridges. The group has also caused over almost $8,000 dollars in damage to the Shell headquarters.
Representative Ilhan Omar has sparked controversy after calling 9/11 an event started by "some people who did something." Senator Dan Crenshaw tweeted, "Unbelievable," in response to this comment. Democratic Senator Alexandria Ocasio-Cortez responded by telling the Senator to "go do something." However, Senator Crenshaw has served in the Navy SEALs, and he lost his eye during his third deployment in 2012. He toured Iraq and Afghanistan, and received many honors for his brave actions. Later on, Representative Omar excused her comments by blaming the controversy on her being Muslim.
On Monday, April 15, the Notre Dame Cathedral located in Paris went up in flames. A fire was started by an unknown reason, but sources say that it could have been caused by renovation complications. The structure of the building was saved, but experts say that it will take over ten years to rebuild. Luckily, many pieces of art were saved, including the crown of thorns. In order to save the artwork, a human chain was made to save everything possible. The Notre Dame Cathedral was built about 800 years ago and has survived two revolutions. As the palace was engulfed in flames, Parisians and tourists stood singing hymns. French President Emmanuel Macron stated, "The cathedral will be rebuilt by all of us together."
See you next time on Robertson's Reportings, coverage you can count on!

About the Writer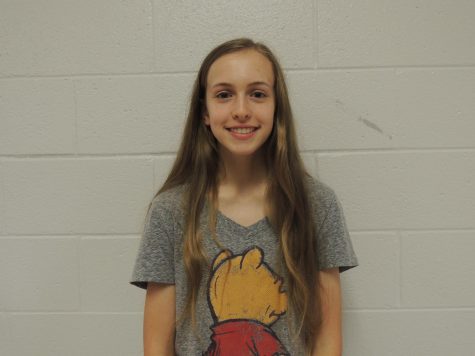 Sophia Robertson, Editor-in-Chief
I am a sophomore and returning veteran of the Pages By Page staff. One day, I hope to pursue a career in writing and become a published author!