Robertson's Reportings: Catching Up From Spring Break
Hang on for a minute...we're trying to find some more stories you might like.
After over a week off from school, welcome back to Robertson's Reportings! On Easter Sunday, suicide bombers in South Asia, specifically Sri Lanka, killed at least 290 people and injured many more. Three Catholic churches and hotels throughout the island country were targeted for these attacks. Hillary Clinton and Former President Barack Obama began controversy when calling the victims "Easter worshipers" instead of Christians. Later into the week there was another shooting, but this one took place at synagogue in San Diego. One woman died, and three others were injured.
Another unfortunate shooting took place more recently, on Tuesday, at University of North Carolina at Charlotte. The shooting took place on the last day of Spring semester classes. Vigils were held at the school and at North Carolina Agricultural and Technical State University on Wednesday. The suspect has been charged with twelve different counts including murder and attempted murder. Two students were killed and four others were injured in an anthropology class inside the Kennedy building. One of the students was killed fighting the 22 year old gunman who was a former student at UNCC. The heroic student's family and friends have created a petition to give him full military honors during his burial.
On May 1, a House hearing took place with the Judiciary Committee. Instead of focusing on what happened in the hearing, many people are focusing on what was not in the hearing: Attorney General Bill Barr. Barr boycotted the session that was set to discuss Robert Mueller's report on collusion with Russia because of a dispute between the House Democrats. Democratic Representative Steve Cohen took a fake bucket of chicken out during the hearing and mocked Barr for being a "chicken" for not showing up.
On Thursday, May 2, Miss USA Cheslie Kryst was crowned. Kryst is a 28 year old attorney from North Carolina, and she went to school at Wake Forest University. Alejandra Gonzalez, Miss New Mexico, was runner up. Kryst, along with winners from other countries, will move on to the Miss Universe competition that will be held in December.
The United States unemployment rate has dropped to its lowest level in over a century. In April, 263,000 jobs were added, and the economy is booming. Only 3.6% of Americans looking for jobs are unemployed. At an average, 180,000 jobs have been added each month in 2019. Studies show that only 100,000 jobs need to be added each month to balance population growth.
See you next time on Robertson's Reportings, coverage you can count on!
About the Writer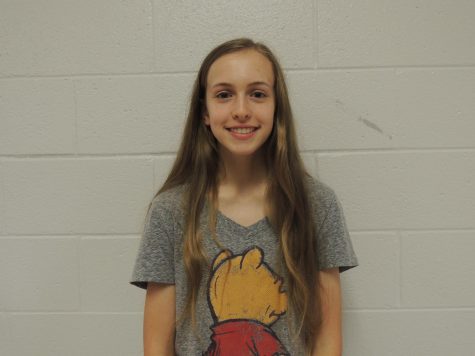 Sophia Robertson, Editor-in-Chief
I am a sophomore and returning veteran of the Pages By Page staff. One day, I hope to pursue a career in writing and become a published author!