Robertson's Reportings: 5/10 – 5/16
Hang on for a minute...we're trying to find some more stories you might like.
Tension has risen between President Xi of China and United States President Donald Trump after tariffs on goods from China rose. Amid these new taxes, China's currency has dropped to its lowest value since December. President Trump plans to meet the Chinese president in June. He stated, "Both countries' negotiating teams have the ability and wisdom to resolve each other's reasonable demands, and in the end reach a mutually beneficial, win-win agreement."
Late season snow was brought to many northeast states including New Hampshire and Maine on Monday and Tuesday. One to three inches were expected, and the temperatures dropped throughout the East coast. Temperatures in Greensboro were approximately 20 degrees lower than they had been during the rest of the week. Meteorologists have claimed that the temperatures should rise once the snow is over and stay consistent as summer begins.
NASA has announced a plan to bring astronauts to the moon once again for a long-term trip, but this requires a $1.6 billion dollar budget increase. This plan will include making reusable rockets and vehicles to support long-term crews. NASA Administrator James Bridenstine emphasized the "need to inspire a new generation" when he brought up the increase in budget that will come with their planned advancements.
Merely a week ago, 300 cats living in a two-bedroom Toronto apartment were found. When the cats were found, they were all friendly and did not panic despite the newcomers. The cats were freely breeding, and many of them were pregnant when they were taken into the shelters. The conditions of the apartment were "fairly traumatic" due to the feces and urine that affected the air quality, but all of the cats are doing "remarkably well" and have been fed, vaccinated, and taken into foster homes. By law, people living in apartments in Toronto are not allowed to own more than six cats at once.
The use of facial recognition technology by government agencies in San Francisco was recently banned. The city's Board of Supervisors voted for the ban on May 13, and the vote was 8-1. Facial technology has been used to find criminal suspects, but people have expressed worries that the technology is an invasion of their privacy. San Francisco has been the first state to official ban the use of the tool. Others are upset over this new ban because many criminals, such as the Annapolis shooter that killed five last June, have been found through the technology.
See you next time on Robertson's Reportings, coverage you can count on!

About the Writer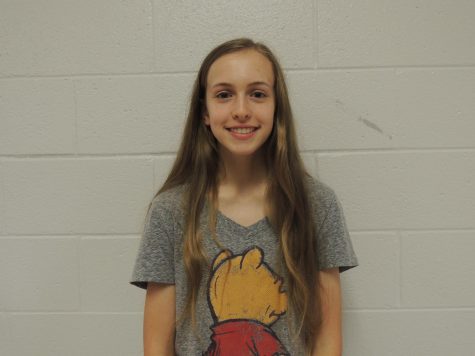 Sophia Robertson, Editor-in-Chief
I am a sophomore and returning veteran of the Pages By Page staff. One day, I hope to pursue a career in writing and become a published author!