Robertson's Reportings: 9/13 – 9/19
Hang on for a minute...we're trying to find some more stories you might like.
Welcome to the first Robertson's Reportings, a weekly series about local, national, and global news, of the 2019-2020 school year! Controversy across the United States has sparked due to President Trump's recent plans to ban flavored e-cigarettes. He stated, "We can't have our youth so affected," when the topic came up in the Oval Office. An unknown illness tied to vaping has caused at least seven deaths. A recent survey showed that almost thirty percent of high schoolers said that they had used e-cigarettes in the past month. While many e-cigarette users are outraged, others believe that the possibility of a ban is necessary. India has even made plans to ban electronic cigarettes too.
Canadian Prime Minister Justin Trudeau has been under fire after a yearbook photo from 2001 surfaced of him as "brownface." Trudeau stated that he dressed up as Aladdin for a party at the school where he used to be a teacher and colored his face and hands with brown makeup. He later apologized, "I shouldn't have done it. I should have known better, but I didn't, and I'm really sorry." As re-elections quickly approach, Prime Minister Trudeau faces a few long weeks due to backlash from the public.
High Point has begun a development project costing $80 million. The Market Center will be built on an empty space by the BB&T Point, taking up about 52,000 square feet. There will be many different buildings of food and offices surrounding the baseball park. High Point Mayor Jay Wagner stated, "It meets our goal of getting people working downtown. Getting more activity downtown, creating a place that our High Pointers can enjoy 365 days a year."
Merely weeks after Hurricane Dorian attacked the Bahamas, Hurricane Humberto formed and already attacked Bermuda. Power was knocked out for at least 80% of residents, but nobody has died from the Category 3 hurricane. Now, the storm is remaining over the Atlantic. In the meantime, Hurricane Jerry formed near the Caribbean but does not currently pose a large threat. Haiti and the Dominican Republic are expected to receive heavy rain over the next few days.
In 2018, a false missile alarm was set off in Hawaii, causing terror across the state. A situation similar to this happened more recently when Hawaiians heard blaring sirens announcing a tsunami threat in the middle of a September day. Honolulu's National Weather Service informed panicked citizens that there was no threat, so forces are now working to figure out how a second one of these incidents could have happened.
See you next time on Robertson's Reportings, coverage you can count on!
About the Writer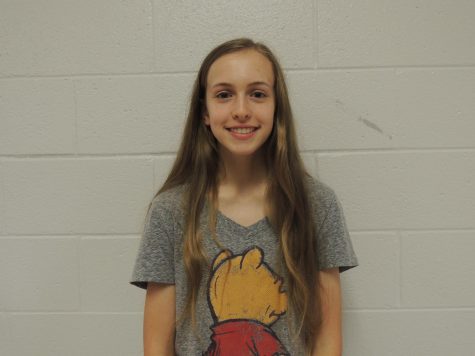 Sophia Robertson, Editor-in-Chief
I am a sophomore and returning veteran of the Pages By Page staff. One day, I hope to pursue a career in writing and become a published author!