Insights of Mr. Hill
Hang on for a minute...we're trying to find some more stories you might like.
Christian Hill is one of the Assistant principals at Page High School. He has been at Page for two years and enjoys every little thing about it. His main responsibility in school is to make sure its a safe learning environment for everyone, and he is over the 9th grade and supervises Alphabet G-L for all other grades. Mr. Hill helps with activities during school and after school such as sports and supporting activities like Playmakers etc. Moving from Georgia to North Carolina for college he graduated from North Carolina Agricultural and Technical State University, earning a masters degree at High Point University. Outside of school Mr. Hill does activities like hot yoga and working out, and he is a member of alpha five aternity corporated, along with being an active participant in his church. He has also been married for 8 years and has a son. Mr. Hill is a great assistant principal and a wonderful supporter at Page. Lasty, he said if he had any superpower in the world he would choose "time travel, to write history as it should."
About the Writer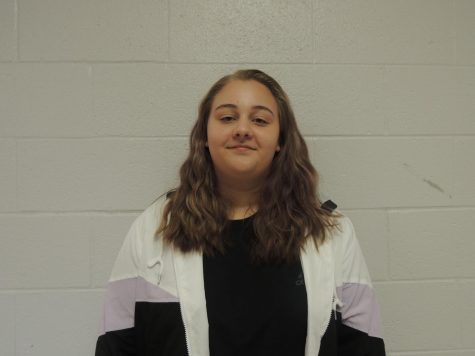 Emma Carr, Staff Writer
"Apology accepted, trust denied."