Robertson's Reportings: 11/1 – 11/7
Welcome back to another week of Robertson's Reportings! In northern Mexico, nine members of a family were killed in an ambush. The family members were citizens from the United States, so President Trump discussed the issue with the Mexican president, López Obrador. The family's SUV was attacked by a group of drug cartel gunmen on Monday, November 4. Mexican officials are investigating the incident and the possibility of the gunmen mistaking the family's identity, considering the car was filled with children, six of whom were killed. Luckily, a few of the children's lives were spared. This disturbance has added to the debate of the border wall crisis between the United States and Mexico.
Apple has officially pledged $2.5 billion to assist the "housing crisis" in California. The state of California has needed funding for the increasing demand of housing, and Google and Facebook have already pledged large sums of money. It is now estimated that three million homes can be built by 2025. Governor Gavin Newsom stated, "The sky-high cost of housing — both for homeowners and renters — is the defining quality-of-life concern for millions of families across this state, one that can only be fixed by building more housing. This partnership with Apple will allow the state of California to do just that."
The presidential race is picking up speed as it is officially one year before the 2020 election. Beto O'Rourke, Texas democratic representative, has dropped out of the race after deciding that he did not have enough of a chance to win and would have been wasting his money. Still, approximately 20 candidates, mostly Democrats, are running. Donald Trump, Bernie Sanders, Joe Biden, and Elizabeth Warren are currently leading the polls, but there is plenty of time for unexpected candidates to make a comeback.
Public impeachment hearings for President Trump will begin next week, led by the House Intelligence Committee. On November 13, William Taylor, United States diplomat in Ukraine, and George Kent, Deputy Assistant Secretary of State, will testify. On November 15, the testimonies will continue. These will be televised and will determine if the current president should be impeached after being accused of conspiring with another country to secretly get information on Joe Biden and his son, Hunter Biden. If the House approves the articles of impeachment after hearing these testimonies, the Senate will put him on trial.
See you next time on Robertson's Reportings, coverage you can count on!
About the Writer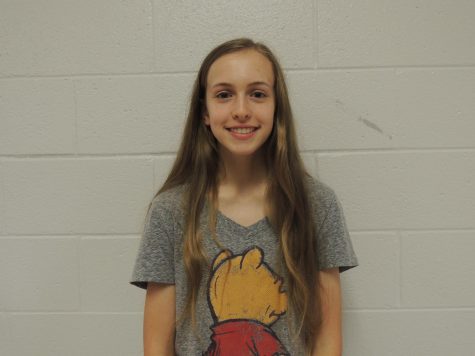 Sophia Robertson, Editor-in-Chief
I am a sophomore and returning veteran of the Pages By Page staff. One day, I hope to pursue a career in writing and become a published author!