Robertson's Reportings: 11/8 – 11/14
Welcome back to Robertson's Reportings! Disney has officially put out a streaming service called Disney Plus for all of Disney's original movies including Star Wars movies, Marvel movies, and Disney classics. Disney Plus costs only seven dollars a month to receive all of these movies, films that have recently been taken off of Netflix and other streaming services. The TV service launched on November 12 but ran into some technical issues due to the high demand. The company claimed to be working quickly in order to resolve the glitches.
While the only sign in Greensboro of the recent "Arctic blast" felt all over the United States was a snowflake that only appeared on Tuesday's forecast, many other parts of the country felt record-breaking temperatures and received over a foot of snow. In Birmingham, Alabama, the temperature fell to 18 degrees Fahrenheit, breaking the previous record of 22 degrees Fahrenheit recorded over 100 years ago. An estimated 240 million people felt freezing temperatures during the week, many being in the eastern part of the country.
Over 100 bushfires in Australia are currently being contained, but the fires are said to spread due to the chance of high winds and low humidity. The hot weather and drought has proven to be no help to the situation. It has been reported that smoke from these fires can be seen all the way in New Zealand. Catastrophic damage has been done, so firefighters are continuously working to put out the flames that have spread over the last few days.
On another part of the globe, the opposite weather conditions are present. Venice water levels reached 74 inches on Tuesday, causing shops and squares to flood greatly due to the highest tide in over 50 years. At this time, over 85% of the city was flooded, A second wave of water came on Wednesday and forced a state of emergency to be called, as multiple people have already died. The mayor blamed climate change for the disaster stating, "These are these effects of climate change…the costs will be high."
Rapper Kodak Black was sentenced to over three years in federal prison after admitting to using false certifications to purchase weapons. One of his illegally acquired guns was found at the scene of the Pompano Beach shooting in March. Black has accumulated a lengthy criminal record, previously being charged with illegal drug possession and assault.
On Thursday, November 15, a shooter opened fire in a California high school, killing one and injuring at least five others. The suspect, a 15 year old student, is in custody and being treated at a hospital. The shooting took place right as classes began, so many students came to school only to find their peers abandoning the scene. The few students injured remain anonymous but are receiving treatment and support from the Santa Clarita community.
See you next time on Robertson's Reportings, coverage you can count on!
About the Writer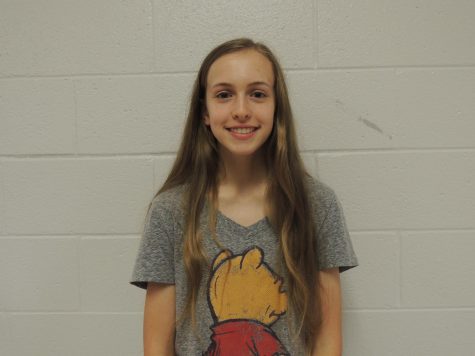 Sophia Robertson, Editor-in-Chief
I am a sophomore and returning veteran of the Pages By Page staff. One day, I hope to pursue a career in writing and become a published author!