Robertson's Reportings: 11/15 – 11/21
Hang on for a minute...we're trying to find some more stories you might like.
Welcome back to another week of Robertson's Reportings! Colin Kaepernick has brought attention to himself once again, after he switched his NFL-organized workout location just a few minutes before it was scheduled to begin. Kaepernick was being scouted by different franchises to see if he was ready to play once again, but he would not sign a waiver from the NFL to protect the organization from any possible lawsuits. Kaepernick ended up moving the location of the workout, causing many fewer groups to be able to attend the event. According to a news source,"Kaepernick refused to sign the document and instead hosted his own private workout open to all teams."
The November democratic debate was held on Wednesday, the twentieth of the month, in Atlanta. Holding the debate was a significant step for Atlanta's political status and signals a new political importance in the city and in the state of Georgia as a whole. Ten candidates participated in the debate including Elizabeth Warren, Joe Biden, Bernie Sanders, and Kamala Harris. This was the fifth democratic debate held this year and took place about three months before the first nominating contests. 
On Monday, November 25, about 150 bus drivers are planning on staying home from work in protest of their low pay and affordability of benefits. The district chief of staff wrote, "…to potentially strand thousands of students at home or in the cold at bus stops would be a major breach of trust," in response to the drivers claiming to walk out of work. Already, Guilford County Schools has 60 vacancies for bus driving positions, so an additional 150 drivers walking out will have great impacts on school. While many students are hoping that school will be cancelled for the two days that we have before our break, Guilford County Schools has made claims that they are working to find a solution. 
Nabisco Cheese Nips have been recalled after discovering yellow plastic pieces in the boxes. The pieces, according to the company's recall notice, come from a dough scraper used in the production. Only a select number of the 11-ounce boxes were recalled after the company noticed fragments of the equipment littering their working stations. 
Prime Minister Benjamin Netanyahu of Israel has been charged with fraud, breach of trust, and accepting over $200,000 worth of bribes. Since this is the first time that a sitting Israeli prime minister has been charged with a crime, the leader, while he does not have to resign, may be pressured into stepping down. 
See you next time on Robertson's Reportings, coverage you can count on!
About the Writer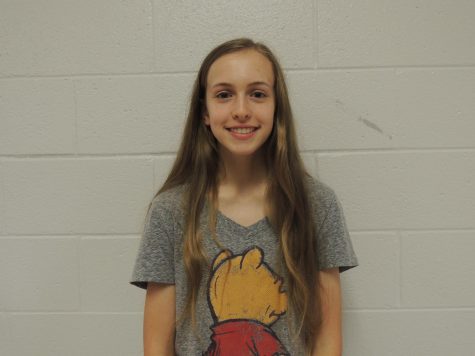 Sophia Robertson, Editor-in-Chief
I am a sophomore and returning veteran of the Pages By Page staff. One day, I hope to pursue a career in writing and become a published author!