Robertson's Reportings: 11/29 – 12/5
Welcome back to Robertson's Reportings! Paris has been in chaos since protesters gathered and began to create fires and smash windows. The Eiffel Tower, along with multiple subway stations, was closed off on December 5 as tons of protesters advocated against President Emmanuel Macron's reformed pension system plan. On top of this, 20 percent of flights at Paris Orly Airport were canceled. As firefighters were called to detain the erupting flames, 6,000 riot police were deployed throughout the city. 
Democrat Kamala Harris officially announced that she will not be running for president anymore. After a few months of campaigning, she stated that her campaign "simply doesn't have the financial resources we [they] need to continue." She may not be completely gone, however, as other democrats including Elizabeth Warren and Joe Biden have claimed that they would consider her as their vice presidential running mate. There are now 15 presidential candidates in the 2020 race.
At the Pearl Harbor Naval Shipyard, two workers were killed by a shooter who eventually ended his own life. There was another victim who was injured, but the worker is currently in stable condition. The motive is unknown, but investigations are underway to determine the cause of the violent sailor's actions. This shooting comes just a few days before Pearl Harbor Remembrance Day.
A chemical fire in Houston forced inhabitants of the city to evacuate. A petrochemical plant exploded and erupted in flames, releasing a cancer-causing gas. A similar situation was just calmed down on Tuesday, December 3, after 60,000 people were called to evacuate in southeast Texas. The cause has not been determined, but, in the meantime, a temporary shelter is being used by evacuees. 
SpaceX launched its nineteenth cargo mission to the International Space Station on December 5. The rocket carried nearly 6,000 pounds of supplies, including a robot designed to interact with astronauts. The launch was postponed after high winds from Wednesday risked mission failure, but Thursday's weather conditions were ideal. 
See you next time on Robertson's Reportings, coverage you can count on!
About the Writer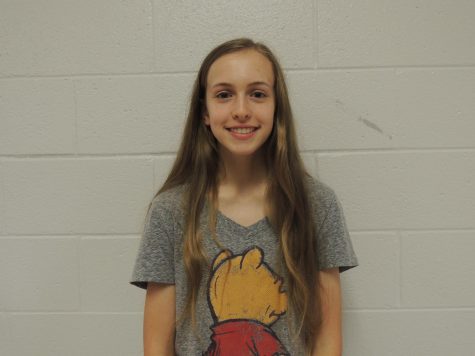 Sophia Robertson, Editor-in-Chief
I am a junior and returning veteran of the Pages By Page staff. One day, I hope to pursue a career in writing and become a published author!