Robertson's Reportings: 12/6 – 12/12
Welcome to another week of Robertson's Reportings! A volcanic eruption in New Zealand resulted in the deaths of at least 16 people, with only six bodies being recovered so far. Two people are still missing, and special forces have been called to follow through with the mission of recovering the bodies that are located. The police force stated, "There is no zero risk option in regard to the plan but we have carefully considered it," in response to questions about the high-risk situation. The question of why tourists were on the active volcanic island has also been raised.
Greta Thunburg, a young climate change activist, was named Time's Person of the Year. Last year, a group of four journalists were given the honor due to their work towards exposing the truth and manipulations hidden in the world. As a result of this year's announcement, President Trump tweeted, "So ridiculous…Chill Greta, Chill!" The President and Thunburg have had a history of tension, causing both sides of the political spectrum to have even more conflict.
During the Patriots halftime on December 8, their home fans booed them as they headed towards the locker room because of their performance against the Chiefs. The Chiefs were leading by 13 points, so the Patriots' angry fans blamed the performance of their own team. In the end, the Chiefs beat the Patriots, scoring 23 points against the New England's 16. This has begun a two-game losing streak for last year's Super Bowl champions.
The House of Representatives approved a bill authorizing a Space Force, with a vote of 377 to 48. Members of the United States Air Force will be transferred to the Space Force. This bill, the National Defense Authorization Act, allocates money to the new sixth –  next to the Army, Navy, Marines, Coast Guard, and Air Force – major force of defense, along with money for other national defense expenditures. In total, the bill gives $738 billion to the defense branches.
After months of going back and forth, China agreed to the first phase of a trade deal with the United States. China agreed to buy more American goods as long as tariffs were decreased. This accomplishment is a crucial step in stopping the "Trade War" between the two countries. President Trump claims that China agreed to purchase $50 billion in U.S. agricultural products while the United States would drop tariffs to 7.5%, a drastic drop from the previous 15%.
See you next time on Robertson's Reportings, coverage you can count on!
About the Writer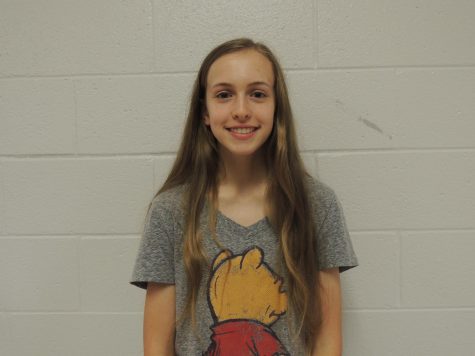 Sophia Robertson, Editor-in-Chief
I am a junior and returning veteran of the Pages By Page staff. One day, I hope to pursue a career in writing and become a published author!