Robertson's Reportings: 12/13 – 12/19
Welcome back to Robertson's Reportings! The House of Representatives voted to impeach President Donald Trump. Many people believe that this will affect him being in office, but he, under the current circumstances, will finish his term. He is the third president to be impeached, aside from Bill Clinton and Andrew Johnson. Richard Nixon resigned before being impeached due to his involvement in the Watergate scandal. The Constitution states, "The Senate shall have the sole Power to try all Impeachments." This means that the Senate will hold a trial for the president to move forward with the impeachment.
For days, India has been protesting over a citizenship law that discriminates against Muslims. This law makes becoming a citizen easier for those that practice major South Asian religions, excluding Islam. On December 19, the Indian government shut down the internet for the 96th time this year in an attempt to prevent the spread of inaccurate information.
Washington and Oregon coastlines have been under a flood watch as heavy rain approaches. Seattle could see up to five inches of rain, but even more severe conditions are expected for the mountains where multiple feet of snow are possible. An avalanche warning has been issued in the Cascades, a large mountain range in the western part of the Americas. Most of the conditions are expected to arrive over the weekend, right before the holiday season and one of the busiest travel times of the year.
After the Boeing Skyliner took off on December 20, scientists discovered that software setting up the plane was faulty. The aircraft was put in the improper position for docking on the International Space Station. This means that the plane will land in a California desert on Sunday instead of traveling to the space station. A NASA administrator claimed, "It's [the mission] not worth doing at this point given the amount of fuel we've burned."
School bus batteries were stolen from Northeast High School and Northeast Middle School in mid-December. The police are still searching for the thief and have requested that anyone with information call Crime Stoppers. The heavy-duty batteries are typically sold for a couple hundred dollars.
See you next year on Robertson's Reportings, coverage you can count on!
About the Writer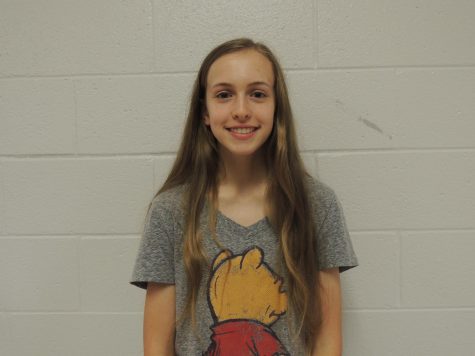 Sophia Robertson, Editor-in-Chief
I am a junior and returning veteran of the Pages By Page staff. One day, I hope to pursue a career in writing and become a published author!