Robertson's Reportings: Catching Up From the Break
Welcome to the first Robertson's Reportings of the new year! Over the break, General Qassem Soleimani, a high ranked Iranian commander, was killed by U.S. forces. This led to Iran attacking two Iraq-based American military bases. Fortunately, no American troops were injured. In response to the missile attacks that ended the life of General Soleimani, Iraq's parliament called for United States forces to be expelled from the country. One source claimed that Iran is "now substantially more likely to resume their nuclear weapons program."
Australia's fires have forced evacuations due to the deadly conditions, including a temperature that could reach 110 degrees in most places. In Sydney, temperatures hit 120 degrees. 25.5 million acres, the approximate size of South Korea, have been burned. Many species are endangered, and millions of animals have been killed. The Australia Zoo, led by wildlife conservationist Steve Irwin's family, has saved 90,000 animals. The major consequences come from 132 fires, 55 of which are not yet contained by authority. Hoping to start a trend, celebrities Elton John and Chris Hemsworth have both pledged a million dollars to support the country during this hard time.
On January 8, an airplane filled with 176 passengers flying from an Iranian airport crashed. All of the nearly 200 passengers were killed, including all passengers and nine crew members. The Ukrainian airline agency is investigating how the plane crashed. After the recent conflict with Iran, some suspect that an Iranian missile took the plane down. The flight was delayed for an hour, and when it finally took off, reached less than 8,000 feet before catching fire. Fortunately, the plane landed in a field, harming no civilians or buildings.
Flash floods have taken over many parts of Israel due to the heavy rain. Multiple people have been reported dead as a result of the weather conditions. Nahariya, a coastal city, has been affected greatly. At one point, at least 100 elementary school students were trapped in a school. Military vehicles, acting as a bus for the day, transported younger students to their homes and came back later for the older ones. Additionally, a group of animals was rescued from being trapped in a flooded shelter. The heavy rain that began earlier in the week continued through Thursday.
See you next time on Robertson's Reportings, coverage you can count on!
About the Writer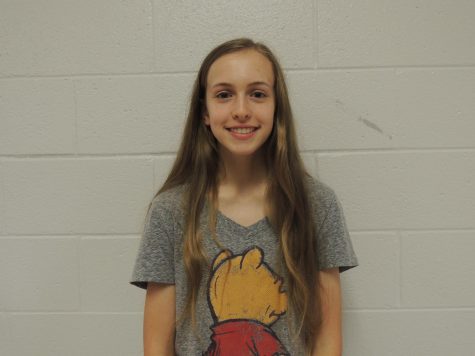 Sophia Robertson, Editor-in-Chief
I am a junior and returning veteran of the Pages By Page staff. One day, I hope to pursue a career in writing and become a published author!