Robertson's Reportings: 1/17 – 1/23
Welcome back to the first Robertson's Reportings of the second half of the 2019-2020 school year! A virus has broken out in China and has already killed multiple people while infecting many more. United States airports have been screening for this virus, known as the coronavirus. In China, masks and hand sanitizer have already sold out. A man in Washington was diagnosed with the virus on Tuesday and is the first reported U.S. case. The man had recently visited a region in China around the center of the outbreak when he experienced symptoms similar to those with pneumonia. He is in good condition but is still being monitored at a Washington medical center. While the virus can spread from human to human, public health officials and scientists have claimed that the virus is unlikely to spread widely in the United States.
President Trump's impeachment trial has officially begun. After the House of Representatives voted to go through with the process, the Senate began the three day trial. Both sides have 24 hours to argue their points on the issue. There are an additional 16 hours of questioning by lawmakers. The pro-impeachment officials believe that President Trump pressured Ukrainian leaders to assist him in getting a step up in the 2020 election by researching information that could be damaging to Candidate Joe Biden and his son Hunter. The people against his impeachment believe that any contact the president had with the Ukrainian President was not unlawful.
On February 2 at 6:30, Super Bowl LIV is set to take place. The San Francisco 49ers will take on the Kansas City Chiefs at the Hard Rock Stadium in Miami. To get to this game, the 49ers had to beat the Packers. The 49ers won by nearly 20 points. The Chiefs, scoring 35, beat the Titans who only scored 24 points. The 49ers have a 13-3 record while the Chiefs have a 12-4 record. Singers Jennifer Lopez and Shakira will be performing during the halftime show.
Two weeks ago, storms ravaged Israel as heavy rain caused flash floods. Now, Spain's coast has been the victim of heavy rain from Storm Gloria. Seven people have already been reported to have died from the storms that began early in the week. Not only has the rain caused flooding, but hail and strong winds have also been damaging to homes on the coast. Over 200 roads have been closed, and thousands of students will be out of school until the storm dies down.
See you next time on Robertson's Reportings, coverage you can count on!
About the Writer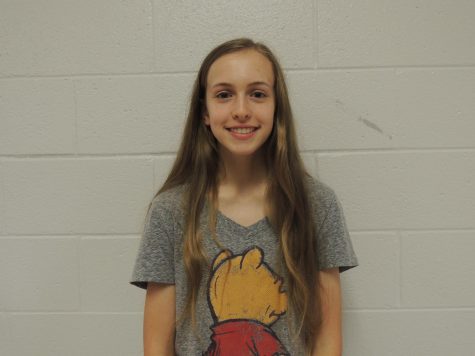 Sophia Robertson, Editor-in-Chief
I am a junior and returning veteran of the Pages By Page staff. One day, I hope to pursue a career in writing and become a published author!