National Honor Society Inducts Over 100 Seniors at Page
Last week, Page's National Honor Society inducted 106 new members. The requirements to apply for the society are a weighted GPA of 3.5 or higher, leadership achievements, service participation, and a good evaluation of character. According to the NHS website, "You excel. You serve. You lead. You succeed. You have a true thirst for challenge and accomplishment." This year, only seniors were inducted, but that is only the Page policy. The policy for the official National Honor Society is that students in tenth grade and up can be inducted. At Page, current juniors will apply in February so that they can be inducted next year.
Mr. McGehee, a history teacher and golf coach at Page, has been the National Honor Society advisor for eight years. Before he took this high position, he was on the faculty council for NHS. When asked what his favorite part about being a part of the honor society, he said that his favorite part was seeing the students get accepted. "It's such an honor," Mr. McGehee said, "and really a credit to their hard work over their high school tenures." Mr. McGehee also enjoys giving back to the community through service that the Page NHS members participate in, as service is a major component of the National Honor Society. 
The group's first meeting will be in December. However, things will definitely look different this year. Meetings will be virtual, and the society will "have to look outside of the box in terms of service." Mr. McGehee said that he has a few ideas on service opportunities despite the virus, particularly ideas about peer tutoring for service hours. A list of the inducted members has been provided below. Congratulations, Pirates!
Tania Adams
Sharmaine Agamata
Raneem Al-Habsha
Emily Ally
Rumsha Amin
Bode Aucoin
Niya Barrow
Emily Beaupre
John Biesecker
Olivia Caldwell
Emma Carpenter
Tyler Carter
Turner Chamblee
Lily Cox
Grace Dehenny
Jackson Dehenny
Marion Dewey
Grace Dunaway
Calvin Dunham
Anna Stewart Edmonds
Samuel Edwards
Winston Eskridge
Samaria Etheridge
Jessica Evans
Brooks Farabow
Meredith Fennie
Caitlin Fleming
Anson Galipeau
Hayden Gentry
Jynae Gilyard
Elena Granowsky
Bianca Gregory
Sarah Grubb
Rachel Guenther
Madeline Guyer
Mary Claire Haldeman
Ruth Hale
Aziah Hauser
Lillian Hayes
Eva Hecht
Maggie Heckman
Flinn Hering
Joshua Hester
Kayla Hinson
Caroline Hunt
Kate Hunter
Adrian Ivey
Courtney Jones
Ellie Jones
Delaney Jones
Charles Richard Jones IV
Dyllan Keys
Ella Kimbrough
Breghan Klaber
Connor Lacz
Corinne Lile-King
Ethan Long
Sydney Long
Lilian Luecking
Nicole Markovics
Sam Martin
Reagan Maynard
Henry McAlister
Joshua McCauley
Jackson McGarrigan
Isiah McGirt
Carley Meier
Tanaya Melton
Gabriela  Miranda
Michael Mitchum
Dylan Mocharnuk
Katherine Moore
Isabelle Moore
Page Moton
Jason Mundy
Jayna Newman
Will Niven
Sophie Nutt
Alivia Parker
Cambell Pfister
Andrew Plate
John Poland
Henry Logan Porter
Tanner Price
James Prisock
Luke Rascoe
Kelly Rcom
Scott Richardson
Rosa Sackett
Kimberly Sepessy
Harper Shephard
Baxter Smelzer
Trinity Smith
Grayson Smith
Anna Souhan
Holly Spong
Luke Starkey
Thomas Stewart
Aniya Taylor
Victoria Vernon
Benjamin Votaw
Cameron Walters
Imari Wiggins
Caroline Wilson
Ayonti Womack
Walt Wright
About the Writer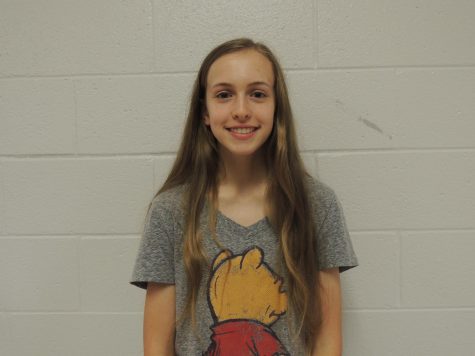 Sophia Robertson, Editor-in-Chief
I am a junior and returning veteran of the Pages By Page staff. One day, I hope to pursue a career in writing and become a published author!