Page's Science Olympiad Team Takes Home Seven Medals
The Page Science Olympiad team earned a total of seven medals in four events at the Science Olympiad competition! They received these awards during the virtual awards ceremony on March 10th.
Science Olympiad is a team competition in which students compete in events pertaining to various scientific disciplines – including earth science, biology, chemistry, physics, and engineering. Due to the virtual nature of the competition this year, Page was up against 35 teams. In addition to the greater number of teams participating, the size of Page's individual team has changed. Page's team would have been made up of at least ten students during normal times. COVID-19 has changed that, however, with Page having only a team of three this year. They were led by team captain Sophia Robertson (11th grade), and the team consisted of Alexandra White (11th grade) and Hayden Creech (9th grade) as well.
During the virtual competition days of February 20th and March 6th, the entire team competed in the Codebusters event, earning 2nd place. Sophia Robertson and Alexandra White brought home another 2nd place award for Geologic Mapping. Individually, Robertson competed in and received a 2nd place award for the Gravity Vehicle event, and she also received a 5th place award for the Fast Facts event.
Excellent job, Pirates!
About the Writer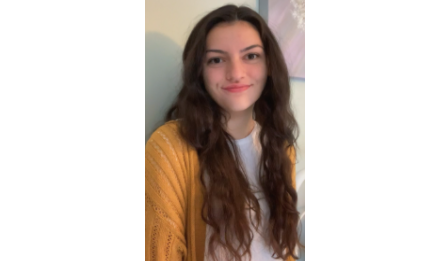 Anna Vannoy, Staff Writer
I am a freshman here at Page. I enjoy reading and writing, and I am so excited to be a part of the Pages By Page staff!