Women's Soccer Coach Remembered as a Friend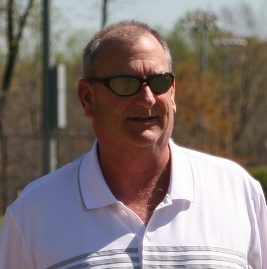 The women's soccer coach at Page, Tim Nash, passed away driving home from the Grimsley-Ragsdale football game on Friday, April 2. Nash was a coach for over 40 years in different levels of soccer. He was covering the game for his part time role as a contributor to the News & Record and Greensboro.com when he suffered a heart attack, killing him at 62. He leaves behind his wife of 33 years, two children, and a grieving soccer team. 
At their first practice without Nash, the team made cards for his family and shared fond memories of him. Some members of the team referred to him as "Uncle Tim," and one even said that he reminded her of her grandfather. For all, it seemed as though he was much more of a friend than just a coach. Senior Caroline Hunt, a captain for the team, stated, "What I've taken from him is to have a good time with the people you love and the things you love, because it can go away in an instant."
Throughout his life, Nash wrote several books, including It's Not the Glory: The Remarkable First Thirty Years of U.S. Women's Soccer. His wife said that any donations in his name should be made to the Page women's soccer program or the Fusion girls' soccer program, another club that Nash coached. 
Photo Credits: The 56th Minute