Electric Garbage Trucks and School Buses in Our Backyard
The North Carolina Triad is majorly contributing to the future of green transportation, with strives for more electric service vehicles. Daily, the US produces enough trash to fill 63,000 garbage trucks and sends 26 million students off to school in buses. Those two vehicles alone majorly contribute to our carbon emissions, and two companies in the triad are working to fix that.

Mack Trucks, a 120-year-old truck company headquartered in Greensboro, released an electric garbage truck in 2018 that hit the market this year. Each vehicle has four batteries, which only take 90 minutes to recharge and use sustainable energy grids. Mack added a two-stage braking system, harnessing the energy that would have been wasted during stops. These trucks, known as LR Electrics, have zero carbon emissions and significantly lower maintenance costs. While they are not cheap, they save cities money in the long run and can be funded with different clean air incentive programs that are investing in the future of electric vehicles.

Thomas Built Buses is also making large contributions to the market with their electric school buses. The High Point company released the Saf-T-Liner- C2 this fall and has already sold the model to schools in Illinois, Michigan, Alaska, Virginia, and Massachusetts. The bus can charge in three hours and can communicate with the power grid through "Vehicle 2 Grid" tech, which allows its energy to be transferred. With similar benefits to the Mack LR Electric, the Saf-T-Liner-C2 is the beginning of a huge change for transportation. The company says that their trucks are safer for students, better for the environment, and free up spending for schools.

Our area is making such a difference in tackling the environmental problems threatening all of us. How amazing is that?
Photo Credits: Transport Topics
About the Writer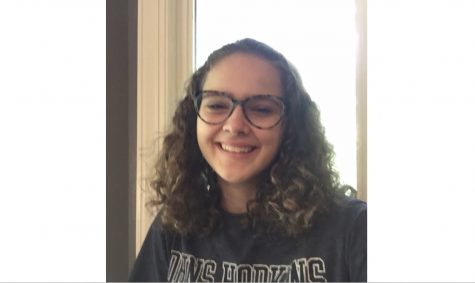 Hayden Creech, Staff Writer
I am a freshman here at Page, and I am a huge history buff who loves dogs, writing, and dancing.