Red Steel attends their first Drumline Clinic
On Saturday November 13, Page High school's Red Steel drumline attended their first drumline clinic. The event took place at RJ Reynolds High school in Winston Salem and was a chance for drumlines from all around the Piedmont Triad to come together to learn new skills and interact. Alongside the Page Pirates were drumlines from schools like RJ Reynolds, Carver High School, and Mount Tabor. Students were taught new songs, skills, and often worked together with people from their sections in order to learn from each other.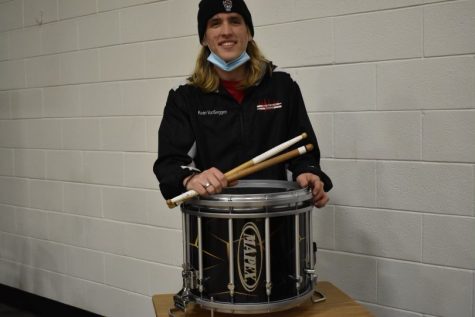 At the end of the event the hosts handed out three major prizes for the people who stood out with the most in skills and characteristics, and two of the winners were members from Red Steel. First place winner was Koen VonSeggen, who is one of the captains of the Page drumline. He was awarded a Custom Wrapped Mapex Drum for showing the most leadership and talent. Third place winner was Kamren Jeffries who showed hard work and great skills and was awarded new sticks and a Binder which contained warm ups, solos, and grids. The Red Steel members had a successful first clinic and plan on attending more in the future. They even plan on hosting one themselves for middle schoolers who plan on joining Red Steel next year.