Mr. Scarbro Presented With Milken Educator Award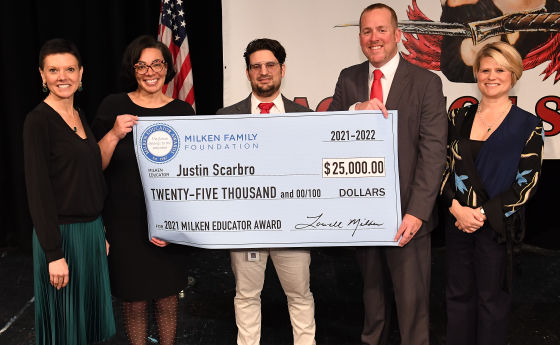 At a surprise assembly, Mr. Scarbro was presented with recognition and a $25,000 check for the Milken Educator Award. According to the Milken Family Foundation, Mr. Scarbro won the award because of how he "uses creativity to bring history and social studies to life in his classroom, using real-world scenarios to capture his students' imagination and build their understanding of the role of history in our lives today." This award is referred to as the "Oscars of Teaching," so it's one of the biggest awards that a teacher can receive.
Congratulations, Mr. Scarbro!
Photo Credits: Milken Educator Award