Robertson's Reportings: Russian Missile Attack, Bomb Threats Across NC Schools
Welcome back to another week of Robertson's Reportings! A Russian missile attack at a train station in eastern Ukraine killed 50 civilians and injured many more who were trying to escape the country. Around 4,000 people, particularly women and children, were at the train station when the missile struck. Officials found that the rocket had the Russian phrase "for children" on the side of the rocket, although it's important to note that the meaning is closer to "on behalf of children" rather than that the attack was "aimed at children." Russia denied the attack, claiming it was the fault of Ukrainian forces.
Speaker of the House Nancy Pelosi tested positive for COVID-19 on Thursday, April 7 as there has been a spike in cases in Washington D.C. Pelosi tested positive after attending two events where she was in close contact with President Biden which included an embrace and kiss on the cheek, but he has not tested positive as the White House insists that he was not in "close contact" with Pelosi. 
Threatening calls about suspicious packages were made at 16 different North Carolina high schools in a period of two days. One call resulted in the evacuation of middle and high school students in a Western North Carolina school; A package was discovered, but the contents did not include explosives. State and local law enforcement agencies are investigating the issue.
This week of Robertson's Reportings has covered some heavy topics, so it's important to remember that there is still good in the world. This cat, for example, is a true representation of the good.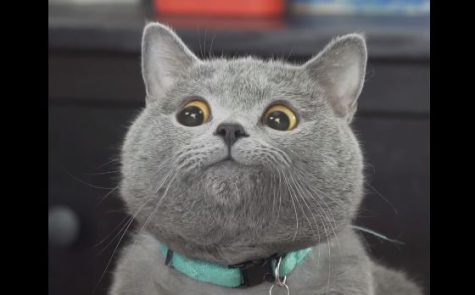 See you next time on Robertson's Reportings, coverage you can count on!
Photo Credits: iizcat and Yahoo News Singapore