Schedules for All End of Year Exams
This week begins AP and IB testing across the world. For Page students, these tests will be held at the Cathedral of His Glory. The morning session of AP exams begins at 7:30 and the afternoon session begins at 11:30. For IB exams, the morning session begins at 8:30 and the afternoon session begins at 12:30. Students should arrive no later than these times. AP exams take precedence over IB exams, so if you have an AP and IB exam at the same time, you should show up for the IB exam, contacting Ms. Hackney at [email protected] to let her schedule your late exam. Transportation is not provided, and students who miss an exam will be charged a $40 no show fee. 
The following image displays the schedule for EOCs and teacher-made exams. Students taking Biology, English II, Math I, and Math III should expect to take their end of course exams on May 20th, 23rd, and 24th. Teacher-made exams will take place from May 25th to the 31st. These exams will be held at Page.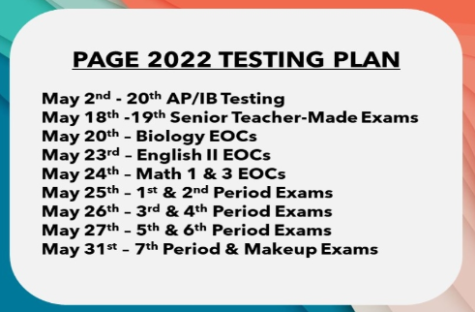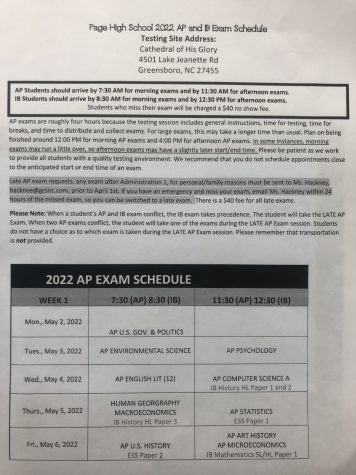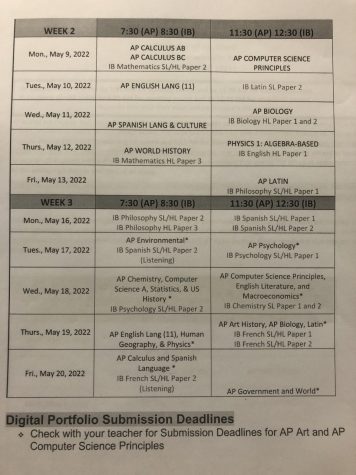 Photo Credits: Learning Liftoff