Basketball After the Break
Over the break, Page Men's Basketball has found success as they went 4-1, with two wins coming during the HAECO Invitational. This boosts the Pirates overall record to 7-5, and more importantly back above .500 for the first time since early December. The streak started for the Pirates on December 20th, winning by a 15 point margin against Western Guilford with a final score of 58-43. Continuing into the tournament, the Pirates posted their first win with a 82-69 victory against Dudley. Particularly important to this game was sophomore Point Guard Jaden Ellis, who shot a solid 50% and finished with 24 points on 5-10 shooting and 12 free throw makes. Ellis also recorded four rebounds and three assists, and was active on the defensive side of the ball with three steals.
The next game at the HAECO Invitational proved to be the only misstep over break, with the Pirates losing 78-48 to a talented Greensboro Day squad who sits at 14-4 after the tourney. However, the Pirates soon got back on track in a victory against Smith on December 28th. The Pirates leading scorer in the game was once again Jaden Ellis, who finished with 18 points and shooting an impressive 10-11 from the free throw line. However, the game was saved by senior Forward Nate Duggins, hitting a silky turn around baseline jumper as time expired to win. Duggins finished with his best game of the season, scoring 11 points shooting a deadly 75% from deep on three makes and staying active on the glass with nine rebounds.
Men's Basketball closed out their break on January 2nd with a blowout of a team native to Penrith, Australia; the Pirates winning 75-40. Unique to this game was the scoring distribution, with three Pirates scoring in double figures. This includes Jaden Ellis(20 points), Mike Maxwell(19 points) and junior Jason Sellars, who had his best game of the season with 12 points and seven rebounds.
The Pirates face off next against East Forsyth on January 4th, who they previously lost to on December 4th with a final score of 54-49. Good luck to the Pirates as they attempt to hunt down another dub and continue their strong play!
About the Writer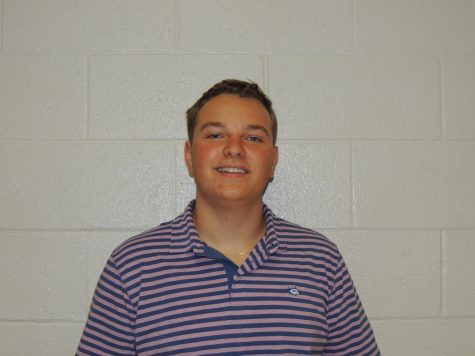 William Petitt, Sports Editor
I'm a senior this year. I like sports and traveling. I want to be an investment banker.