Men's Lacrosse Sticking it to the Rest of the Triad
Hang on for a minute...we're trying to find some more stories you might like.
Most of the way through the regular season, Page Men's Lacrosse has a strong record of 7-2. This includes a 5-1 record at home and an even 1-1 record while away, tallying home wins against Grimsley, Reagan and a 26-1 annihilation of High Point Central in late March. The Pirates have lost twice this season, both to Northwest Guilford with the most recent loss on April second. In terms of a conference record, the Pirates are 3-2 amidst a talented Metro 4A Conference headed by Northwest Guilford(7-0) and Grimsley(4-2).
The Pirates are led by several skilled seniors this year, including Elliot Holden who leads the team in total points(45), goals(24) and assists(21). Elliot is committed to play college lacrosse for Robert Morris University in Pittsburgh. Also leading the team on offense is Andrew English, who has 32 total points on the season and has the highest shot percentage among players with more than five shots at 67%(20/30). Other players crucial to the Pirates' success this season include Adam Shea, who has crushed opponents in faceoffs. Adam has won 121/144 faceoffs so far this season and leads the team in ground balls with 99. Like Elliot, Adam is also committed to play lacrosse at the college level, opting to attend Hobart University next year.
The Pirates face off next away at Grimsley today at 5:30PM in Jamieson Stadium with the chance to steal second place in conference standings from the Whirlies with a win. Senior Henry Sloyan states, "It's special to be a part of the greatest rivalry in the Triad," as he prepares to stick it to the Whirlies tonight.
Good luck to the Pirates in their important matchup tonight!

About the Writer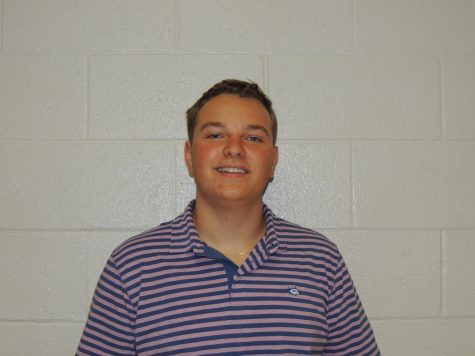 William Petitt, Sports Editor
I'm a senior this year. I like sports and traveling. I want to be an investment banker.