Women's Soccer Teams on Winning Streaks
Hang on for a minute...we're trying to find some more stories you might like.
Page's junior varsity and varsity women's soccer teams have been on winning streaks during the last few weeks. Both teams played Northwest on April 2. In the varsity game, the Pirates and the Vikings did not score any goals, so the game went into a shootout. Page shot five goals and beat Northwest who only scored four. In the junior varsity game on April 2, Page beat Northwest Guilford by one goal. The final score was 1-2. On April 4, the varsity Pirates fought High Point Central and won by five goals. On Thursday, April 11, Page played Ragsdale. Ragsdale didn't score one goal while Page scored six. The varsity team played Morehead on Tuesday, April 16. Page scored nine goals while Morehead did not score at all. Victoria Moser, a sophomore, scored three of the team's goals and Tatum Neff scored two.
This season, Senior Tatum Neff has scored an astounding twelve goals, Victoria Moser has scored six, and Cailynn Friddle has scored four. These three upperclassmen have led the team in goals, but many other players have assisted. Salem Handy, one of the captains, has assisted five goals. Alaina Stehlin, the team's lead goalie, has been on the field for 970 minutes. As the teams begin competing in championship games, the Page community hopes that the winning streaks continue!

About the Writer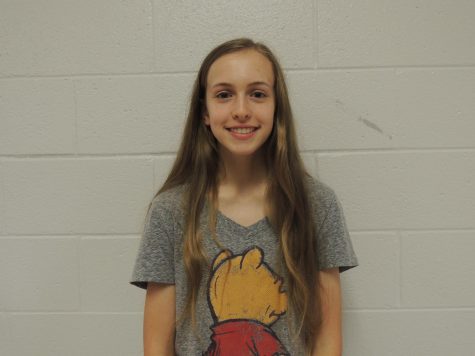 Sophia Robertson, Editor-in-Chief
I am a sophomore and returning veteran of the Pages By Page staff. One day, I hope to pursue a career in writing and become a published author!