Women's Soccer Team Advances to Elite Eight
Hang on for a minute...we're trying to find some more stories you might like.
The women's varsity soccer championship tournament has officially begun. In order to become state champions, a team must win five games. The first round of the tournament on May 7 was a bye week for the Pirates. On May 10, the second round took place at Page where the Pirates battled the Olympic Trojans, a team from Charlotte. Page, the fifth seed in their division, came out as the winner after beating the Trojans by three points. Junior Rosa Stancil scored two of the team's four points while Captains Victoria Moser and Tatum Neff scored the others. The team played their next game on May 15 against Myers Park. In a low scoring game, Page came out as the winner. The one goal scored was once again by Neff. On Saturday, May 18, the Pirates went against West Forsyth, a number one seed. West Forsyth had won all 22 games of their season prior to the tournament. Unfortunately, West Forsyth beat Page by one goal during overtime and went into the Final Four. Page's only goal scored was by Senior Salem Handy. The women's varsity soccer team won thirteen games, tied four games, and lost two games throughout the entire season. As fifteenth in the state, the Pirates had a very successful soccer season!
About the Writer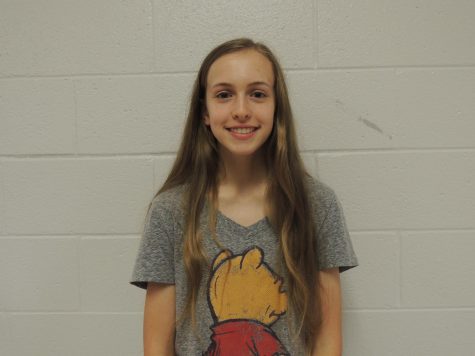 Sophia Robertson, Editor-in-Chief
I am a sophomore and returning veteran of the Pages By Page staff. One day, I hope to pursue a career in writing and become a published author!