Pirates Participate in Volleyball Championships
On October 26, Page's Varsity Volleyball Team played their first game in the 2019 Volleyball State Championship tournament against Porter Ridge. Page won all three sets of this game and advanced to the next round that took place on October 29. In this game, the Pirates played against West Forsyth, Page's opponents with a record of 23-4. While West Forsyth was ranked fourth in their division, Page was ranked twentieth and, unfortunately, did not have an upset. West Forsyth won all three sets by reaching 25 points before the Pirates could. This season, Senior Clara Pope hit 200 kills, or swinging movements such as a spike, over a quarter of the team's total kills. Ellie Jones led the team for serving aces and assists, and Emmy Robb was the team leader for digs, a basic way to save a ball, and receptions. In order to play in the championship game on November 9, the team would have had to win a total of five games, but they only came out with one win before having to step down from the tournament. While Page had more overall losses this year than last year, this year's tournament was an improvement from last year when Page lost their first game.
About the Writer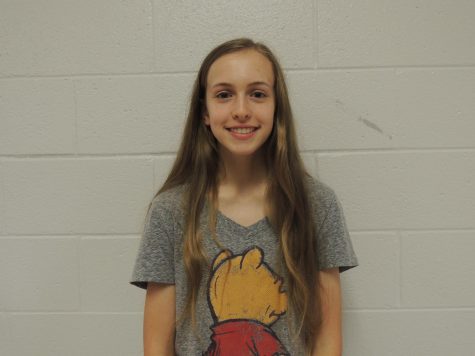 Sophia Robertson, Editor-in-Chief
I am a sophomore and returning veteran of the Pages By Page staff. One day, I hope to pursue a career in writing and become a published author!