Women's Basketball Fighting for a Win
The Women's Varsity Basketball Team kicked off their season on Wednesday, November 20, in a game against T. Wingate Andrews. In this away game, Page lost by nearly 50 points. Page also lost their next two games, games against Northeast and Southern. On December 3, Page could not get a win when they played against Northern, scoring only 8 points against Northern's 67. However, the junior varsity team's first game played was a win. The team beat T. Wingate Andrews by four points. On the varsity team, Reagan Maynard and Brooke Becker are team captains, and Jania Weaver is the only freshman on the team. The rest of the team is a mix of sophomores, juniors, and seniors. The junior varsity team consists mostly of freshmen and sophomores. The next games will be at home on December 4. At 5:00, the junior varsity team will play Dudley. Following this game, the varsity team will battle Dudley, hoping for their first win of the season. Last season, Page's varsity team won only 5 games and lost 21, so the players are practicing for redemption to bring up their number of wins.
About the Writer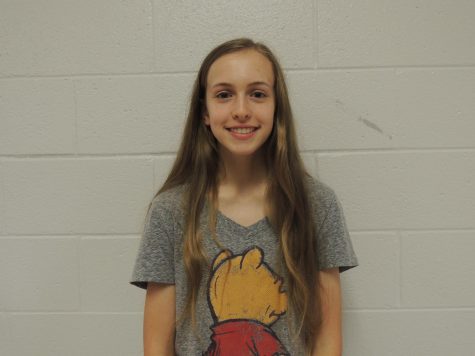 Sophia Robertson, Editor-in-Chief
I am a junior and returning veteran of the Pages By Page staff. One day, I hope to pursue a career in writing and become a published author!