Men's Basketball Starting 2020 With a Win
After maintaining a winning streak of five games, the men's varsity basketball team lost their first game. In early December, Page lost to Dudley by a mere four points. Later that week, Page won their game against West Forsyth. In an overtime game on December 10, Page lost to Northeast. Then, South Granville defeated Page. December 17 was an astounding win by the Pirates who scored 63 points against Western Guilford's 27 points. The next day, however, was a loss. Thomasville beat Page with a score of 68-60. During the break from school, the men's team kept playing. The three round, annual HAECO tournament took place for local high school teams. In the first round of the tournament, Dudley played Page on December 26. Page beat the team in a close game by three points. The day after that win, the Pirates lost to Greensboro Day School. In their third game in a week, Northwest Guilford beat Page. The first game of 2020 for Page, a home game, was a win for Page. Southwest Guilford was defeated, as Page scored 76 points against Southwest's 59 points.
The junior varsity team, after winning their first three games, lost three games in a row. Northern, Dudley, and West Forsyth defeated the team in December games. Shortly after, South Granville and Thomasville also beat the team. Luckily, the game against South Granville was very close, resulting in an exciting overtime. Both the junior varsity and varsity teams will play on January 10 against Eastern Guilford. At 4:30, the junior varsity team will play in the Pirates' gym. The varsity team will play at 7:30, in hopes of bringing back their winning streak from the beginning of the season.
About the Writer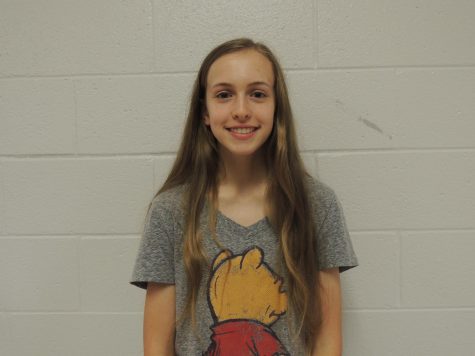 Sophia Robertson, Editor-in-Chief
I am a junior and returning veteran of the Pages By Page staff. One day, I hope to pursue a career in writing and become a published author!