Women's Basketball Team Shooting for Improvement
The women's basketball team of Page has had a tough season with only two wins. The first seven games were losses. On December 4, 6, and 10, Page lost to Dudley, West Forsyth, and Northeast Guilford. The team had a boost in morale when they beat South Granville on December 13. Page scored 47 points while South Granville only scored 29. Unfortunately, the next four games were losses. On December 17, Page scored 22 points, and Western Guilford scored 60. The next day, Page scored 33 points against Thomasville's 55. The third loss came on December 26, the first day of the HAECO tournament, an annual, three round basketball tournament played during the break. It was a tough defeat since the Pirates only scored 8 points while Northwest scored 68. On December 27, in a close game against Grimsley, Page lost by four points. Fortunately, the team won one round of the tournament. On December 28, Page played Smith, winning by 41 points. In their most recent game and their first game of 2020, Page lost. Southwest Guilford scored 67 points whereas Page only scored 22. The varsity team's next game will be in between the varsity and junior varsity men's basketball games on January 10. These games will be played back to back in the gym at 4:30, 6:00, and 7:30.
The junior varsity team has had a short season so far, having maintained a record of 1-1. T. Wingate Andrews lost to Page in the Pirates' first game, but Page lost to West Forsyth on December 6. The next game that the junior varsity team will play is on January 17 at home. This game will be at 5:00, so make sure to come and support the team!
About the Writer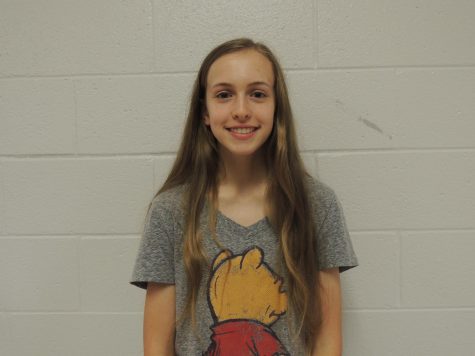 Sophia Robertson, Editor-in-Chief
I am a junior and returning veteran of the Pages By Page staff. One day, I hope to pursue a career in writing and become a published author!