Page Hires New Football Head Coach
Hang on for a minute...we're trying to find some more stories you might like.
After a tough football season for the Pirates, a new head coach for the team was hired. Doug Robertson, a graduate from Reidsville High School and Guilford College, took over as head coach over the break. Coach Robertson earned multiple All-Conference honors in 1996 and 1997 at Guilford College. From being in the game during his years of school, he moved to being on the sidelines. In 2016, Robertson earned the Carolina Panthers Coach of the Week and the annual Greensboro Sports Guilford County Coach of the Year. Additionally, he was named the Times Coach of the Year. Robertson's "decorated coaching background," according to Athletic Director Matthew Harder, "is a tremendous asset to our football program at Page."
Coach Robertson's last two years were spent as the head coach of Thomasville High School. His combined record for both seasons was 16-8. Before coaching in Thomasville, Robertson coached at Eastern Guilford, where he had his best year yet, in 2016, maintaining a 15-1 record. He was Eastern's coach from 2013 through 2017.
In an interview regarding the upcoming year, Coach Robertson stated, "I've always liked to be around a diverse group of students." He claimed that Page is like a bigger Reidsville due to the diversity of students and the traditions that each school holds. January 2 was Robertson's first meeting with parents and athletes. In this introductory meeting, the coach laid out plans for the football program, in hopes of bringing the team back to the high rankings that it once held.
Source: Winston-Salem Journal
About the Writer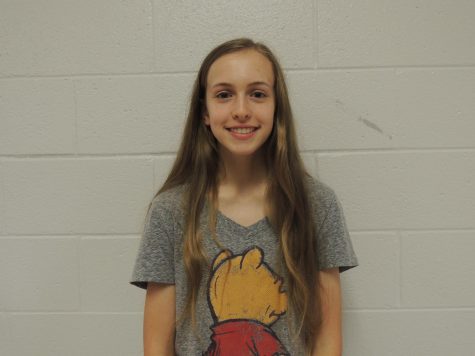 Sophia Robertson, Editor-in-Chief
I am a sophomore and returning veteran of the Pages By Page staff. One day, I hope to pursue a career in writing and become a published author!