Athletic Trainer Lindsey Braddock's Vital Job at Page
Hang on for a minute...we're trying to find some more stories you might like.
As Athletic Trainer of Page High School, Lindsey Braddock has a huge impact on the athletic program and students of the school. Ms. Braddock is in charge of many important issues regarding the health and safety of athletes. In an interview with her, Ms. Braddock described her day. It begins with administrative work. Then comes preparation for practices and games. After school, she treats injured athletes. Fortunately for many athletes, Ms. Braddock is required to be at all football games and practices during the Fall season. Ms. Braddock stated that closer to the end of the year "Spring is crazy with all the sports, so there is typically some sort of game every night." However, she said that no day is the same, including some days where she is faced with "a life-threatening emergency."
Ms. Braddock prefers working in a high school setting, after having experience working at Troy University in the cheerleading and soccer departments. At Page, she likes the relationships that she has grown with parents, students, and fellow staff members. She loves being a part of Page's family since she has met many lifelong friends. When asked how she copes with the stress of being the only athletic trainer of a huge high school, Ms. Braddock responded, "I will always put [the athlete's] safety and well-being first and that alone helps me knowing that I did the right thing." She also stated that she knows other athletic trainers who understand the stress of the job. They help each other get new ideas for the workplace as well.
In her free time, Ms. Braddock is very active. She enjoys walking and hiking with her dog. Additionally, she enjoys traveling to different places. The athletic trainer claimed that her main passion is helping people. This is how she got a basic idea for her career. After shadowing a nurse, physical therapist, assistant of a physician, orthopedic surgeon, and athletic trainer, Ms. Braddock found her true passion. Without Ms. Braddock, Page's athletic community would not be able to function the way that it does.
About the Writer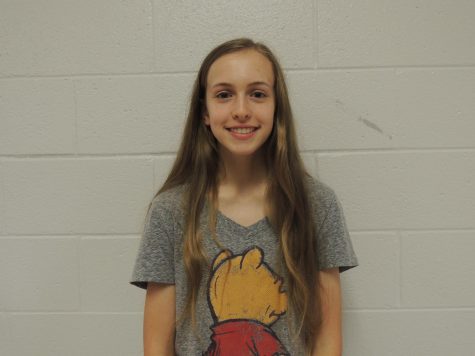 Sophia Robertson, Editor-in-Chief
I am a sophomore and returning veteran of the Pages By Page staff. One day, I hope to pursue a career in writing and become a published author!