Volleyball Team Wins 3rd in Metro 4A Conference
In mid-January, the Pirates finished their volleyball season with a 5-7 record. The varsity team competed in their first game on December 1, beating High Point Central in each of the three rounds. On December 4, the Pirates lost to Southwest Guilford but made a comeback in their next game. Playing against Ragsdale, the girls won 3-0. Grimsley and Northwest beat Page on December 8 and 10, but in the following week Page defeated Ragsdale and High Point Central. Shortly after these games, Southern Alamance and Cornerstone Charter Academy beat the Pirates. After a break for the holidays, Page defeated Grimsley but ended the season with two losses against Northwest Guilford. Out of five teams, the Pirates came in third place in the Metro 4A Conference.
Volleyball, like the other high school sports, had a very unique season. Masks and social distancing when possible were required. Senior Delaney Jones said that the team was "more than happy to wear masks" if that meant that they could have a season. She explained that social distancing was difficult because players wanted to celebrate and high five each other, so they had to think of creative ways to show team spirit. With this being her last year of high school volleyball, Jones said, "I think we were all just happy to be able to have a season at all. Of course, it wasn't perfect but it was better than nothing!"
About the Writer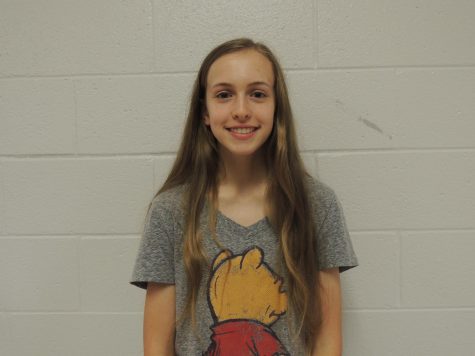 Sophia Robertson, Editor-in-Chief
I am a junior and returning veteran of the Pages By Page staff. One day, I hope to pursue a career in writing and become a published author!