What It's Like to Be a Varsity Football Player at Page: IN-DEPTH REPORT
All the victories, all the wins, and all the relationships. But what are the behind-the-scenes of being a student-athlete at Page High School? How do they balance school life and football life? What inspired them to play in the first place? I interviewed three varsity football players to truly understand the commitment.
What is your before-game routine? How do you mentally prepare?
One of the most significant parts of being an athlete is the mental piece. How do you play under the pressure of your school, coach, team, and the standards you set for yourself? Senior Timothy Livingston shared, "We have a before-game meal and a meeting with all the coaches. After, I listen to music." Junior Amonti Peguese said "Before a game, I pray. I pray for a win, I pray for the team, I pray for our safety, I also pray for the other team, if you know what I mean." Junior Alex Jones also said "I listen to music. This helps me lock in mentally." Listening to music was the most consistent answer I got. According to PBS Sports News, "Studies have shown that music helps you perform better as an athlete." Listening to music works your whole brain, meaning you are more engaged and focused when on the field. Listening to music is also a great way to get hyped.
What has brought stress to not only you, but your team preparing for games?
Being on a team is difficult. Whether you're coming back from a win or a loss, you have to keep practicing, and preparing for the next game. Livingston said "It depends on the team. Their weakness needs to be our focus." If a team has a defensive mindset, practicing offense during the week is going to be the difference between a win or a loss for the team. Jones shared that "The scouting report is what brings stress to me personally." A lot of these varsity players are looking for a ride to college. While having to keep up with grades, they are also having to perform well on the field.
Outside of practice, what is your regimen as an athlete?
Going the extra mile to become the best possible player you can be is important to a lot of these Varsity Athletes. What are these student-athletes doing outside of practice to excel in their sport? Livingston said "I watch a lot of films and work out. But part of being a student-athlete is doing homework." Jones shared that "I workout, eat healthily, and get all of my school work done." As you can see, schoolwork plays a big role in their commitment to football. The lowest GPA a student can have on the football team is 2.0. The players are strictly monitored during the school day and fights are not tolerated.
How do you balance high school life and football life?
As a student-athlete, balancing your priorities is very important. Part of the commitment to being a player is missing out on parties, staying up late to do homework, and having less free time because you have to go to practice. Livingston said, "I prioritize school work first. Cause if football doesn't work out, you gotta have something to fall back onto." A lot of college recruiters are looking for not only a good football player, but a well-rounded student. Peguese says "I mean, to be a student-athlete, you have to be a student first. Football is my hobby, school is my priority".
What does being a team player mean to you?
The Page Varsity Football team has around 50 players. Having close relationships with all of the players is difficult. But being a team player is something that will take the team to a whole new level. Livingston shared "Being a team player for me means that you're doing everything that you possibly can for your team. Whether that's cheering your teammates on from the sidelines, or playing. It doesn't matter." Peguese said, "It means that you'll do anything to see your team succeed, even when you aren't the one getting the glory." It's no secret that these players want to be the best. Letting someone else have a big moment is a selfless deed. That's what makes a real team player.
In conclusion, the football team at Page High School is working hard on the field and in their classrooms. Playing a Varsity Sport is a huge commitment. These players have it figured out. What it takes to be the best.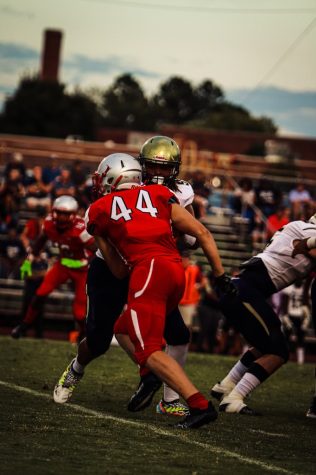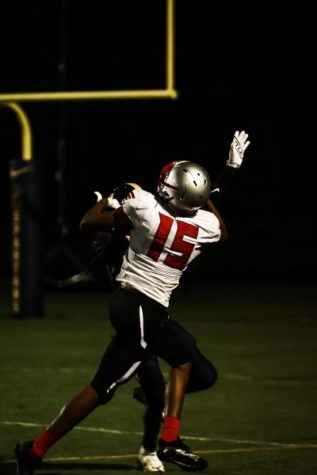 Pic Creds: @haybodphotos on instagram- Haydon Bode