Wednesday Wisdom
Hang on for a minute...we're trying to find some more stories you might like.
As Og Mandino once said, "Failure will never overtake me if my determination to succeed is strong enough." This quote tells us that if we just keep going and never give up, we will succeed. So, no matter how much you want to give up, don't do it. Give everything your all and never do less than your best! If you are always doing your best and you do mess up, there is nothing you could have done about it whereas if you don't do your best and you fail, you will know that you could've done more. Even though doing your best is going to be a lot more difficult, it is worth it in the end. Wouldn't you rather be determined to do your best and be rewarded in the end? Just remember that it doesn't matter if your best is someone else's best. Don't compare your best efforts to someone else's. They are going to have different strengths than you. All that matters is that you have determination and do your best because failure will never overtake you.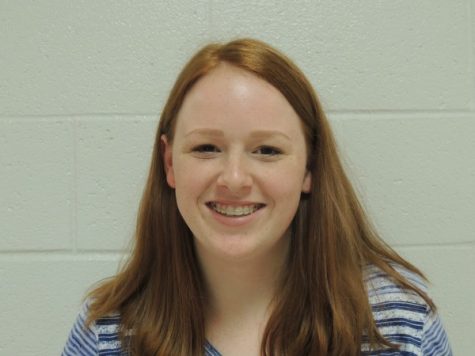 Meagan Gutheil, Editor-in-Chief
I'm the Editor-in-Chief and a senior this year at Page. I love reading and writing. I'm obsessed with rock music. When I grow up I hope to be a famous...