Pirates Finish Runner-Up in SkillsUSA Competition
Hang on for a minute...we're trying to find some more stories you might like.
L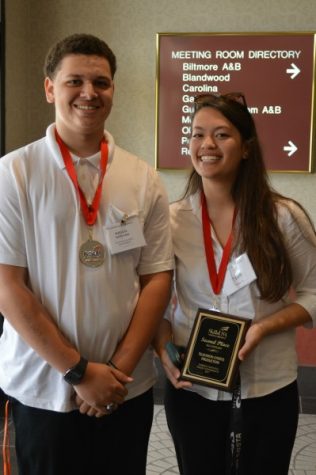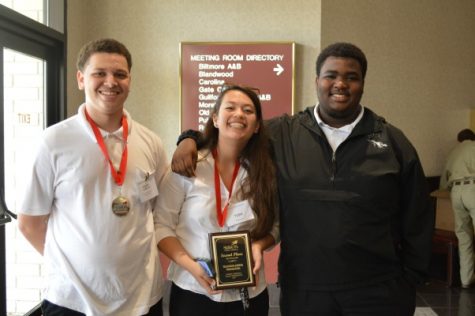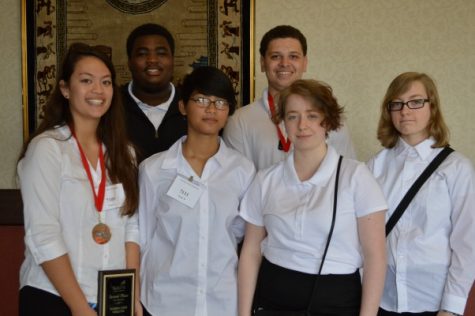 ast Thursday the 27th and Friday the 28th some of our very own Page Pirates attended the SkillsUSA competition. Seniors Khalil Howard and LyLy Jennings arrived at the Greensboro Coliseum on April 27th to participate in a TV/Video Production competition. When they arrived at the Coliseum they were given a random prompt to film and edit. This year's prompt was "Believe. Challenge. Achieve." They had thirty minutes to storyboard their ideas for their one minute video and then they were off to film. Each team gets three hours to film. After these three hours they go to lunch and when they come back they get another four hours to edit their video. Each time is required to bring their own equipment for the filming and editing. The next day each team attends the award ceremony at the Koury Convention Center to find out if their team placed or not. Mrs. Sims, their Digital Media teacher, did an incredible job preparing her students to take on this difficult challenge. Last year one of our Page teams won fifth place and this year Khalil Howard and LyLy Jennings won second place. Way to go Pirates!