Rick's Reviews: IT
Hang on for a minute...we're trying to find some more stories you might like.
Welcome back to Rick's Reviews and today we will be talking about the clown that brings nothing but smiles and nightmares. Yes you heard right, today we're talking about Pennywise the dancing clown or as others refer to him as "Pettywise" for the pettiness he shows in the movie. IT takes place in 1989 in Derry, Maine where local kid William "Bill" Denbrough (played by Jaeden Liebeher) will uncover the strange disappearances in his home town with the help of his friends who have personal encounters themselves with Pennywise (played by Bill Skarsgård) to unleash the truth to what happened to his little brother Georgie (played by Jackson Robert Scott). Skarsgård said in an interview that Pennywise had given him nightmares for many weeks after finishing the movie, so that can give you an idea of how into the character he was. IT was very enjoyable because of an outstanding mixture of horror and comedy put together and very blood-filled scenes. In my opinion IT very much deserves 5/5 tokens for its brilliant story and scenes that will make you have one eye closed and make you repeat in your head that IT is just a movie and you very much prefer Ronald McDonald. This was Rick's Reviews and thank you for taking the time of day to hear my thoughts on freshly released movies.
About the Writer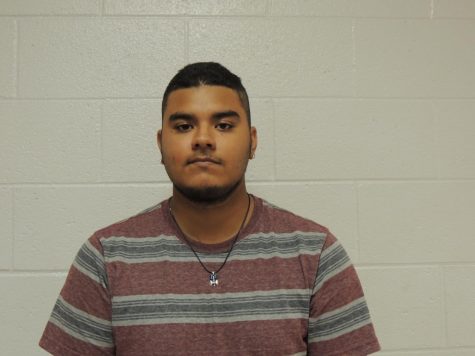 Rick Rodriguez, Student Life
I'm a senior this year  at Page, my favorite color is always changing. I do a variety of things for the newspaper. I enjoy doing stuff and things.