Club Corner: Spanish National Honor Society
Hang on for a minute...we're trying to find some more stories you might like.
The Spanish National Honor Society is a club that has been at Page for a long time. The club currently has over 120 members and wants to continue to grow. To be eligible to be inducted into the society you must be currently taking a Spanish class and have an A in that class, and no less than a B in any of your other classes. You must be at least a sophomore in Spanish 3 and can never have had any academic misconduct or behavioral problems in school. You must get two teacher recommendations to qualify to be inducted into the club. The goal of the club is to promote latino culture and the study of Spanish language. The club does this through different activities such as international night, adopt a latino family during Christmas time, and talk to the less advanced Spanish classes about why it is important to learn a second language. Page students really enjoy this club, and you can see this because of the large amount of members. Also, at graduation you will get a cord for being a member of an honor society. This is a great club to learn about another culture and will look great on college applications.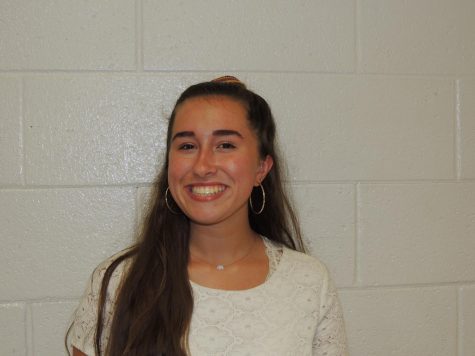 Olivia Emmert, Student Life
I am a senior at Page.  I also enjoy the band Waterparks and I like to hang out with my friends.