Rick's Review's: SING STREET
Hang on for a minute...we're trying to find some more stories you might like.
Welcome back Pirates, this is Rick Rodriguez on another movie topic in Rick's Review's. Would you like to know how music style was back in 1985 Dublin, Ireland? Well, you can get a glimpse of this on Netflix with their new movie SING STREET (2016).  Our movie today talks to us about music, introducing us to 14 year old Conor (Ferdia Walsh-Peelo) who is fond of music and decides to create a band after meeting Raphina (Lucy Boynton).  Conor tells the self proclaimed model Raphina that he needs a model for the music video he's making even though he hasn't even created his band. Conor makes more and more friends who are also his band-mates and slowly starts realizing that music is something he very much enjoys doing with his friends. I really enjoyed this movie for its original soundtrack and references to songs created by other authors and also the drama and strong bond that is being built between band members and other characters. I proudly give this movie a 5/5 Pirate tokens.
About the Writer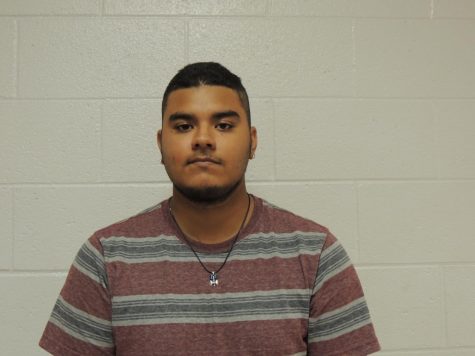 Rick Rodriguez, Student Life
I'm a senior this year  at Page, my favorite color is always changing. I do a variety of things for the newspaper. I enjoy doing stuff and things.