Art Show
Hang on for a minute...we're trying to find some more stories you might like.
On Wednesday April 25th and Thursday the 26th, the Visual Arts classes hosted their 7th annual Art Show. Mrs. Scarbro is the AP Studio, Intermediate, and Honors Advanced Visual Arts teacher, and Mrs. Davis is the IB SL/HL teacher. The Art Show exhibited the works of Art 1-3, AP/IB, and Art 4 students. Over 20 students participated in the show. The Page teachers had the chance to give a red choice award to their favorite pieces of artwork. Mrs. Davis' IB students included their Cultural Rationale and a statement about each of their pieces of artwork. Mrs Davis gave a reflection on the Art Show saying, "It was great to see the Page student body interacting with the artists by asking them questions and commenting on their artwork."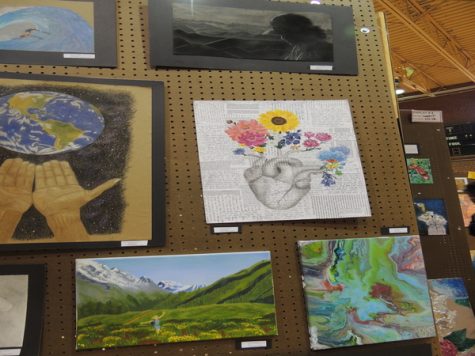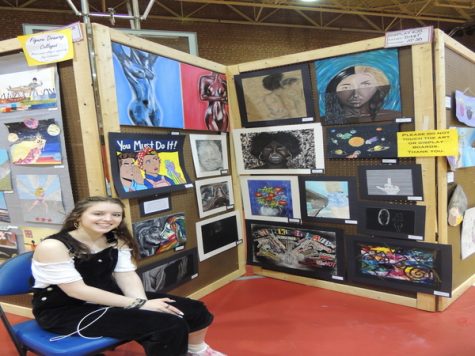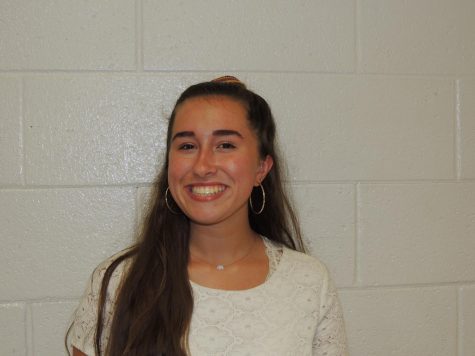 Olivia Emmert, Student Life
I am a senior at Page.  I also enjoy the band Waterparks and I like to hang out with my friends.